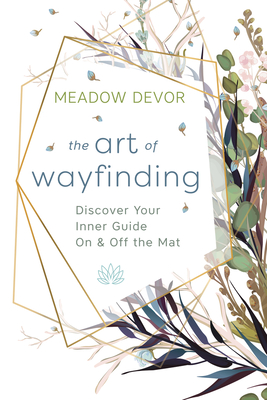 The Art of Wayfinding (Paperback)
Discover Your Inner Guide on & Off the Mat
Llewellyn Publications, 9780738760810, 240pp.
Publication Date: January 8, 2020
* Individual store prices may vary.
Description
Discover an exciting new way to connect to your inner compass so you can create lasting change in your life. Author Meadow DeVor shares simple hands-on meditation and contemplative exercises, along with complementary yoga poses, to help you connect to the four different inner voices that guide you through life--the mind voice, heart voice, body voice, and soul voice.
In this book, the yoga poses are designed to help you listen to and integrate your inner wisdom for deeper connections to your loved ones, to who you really are, and to life itself. The Art of Wayfinding shows you how to fine-tune your inner-listening skills and chart a course toward the life you've always wanted.
About the Author
Meadow DeVor (Carmel, CA) is a personal development and yoga teacher. She leads dozens of retreats, workshops, and training programs annually. She has worked in partnership with Wanderlust, Lululemon, and Recovery 2.0. Her writing has appeared in Woman's Day, Elephant Journal, YOGANONYMOUS, Teach.yoga, and the Good Men Project, and she has appeared on the Oprah Winfrey Show. Meadow co-hosts a weekly podcast called Spiritualish.