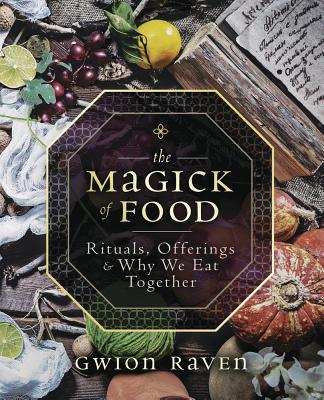 The Magick of Food (Paperback)
Rituals, Offerings & Why We Eat Together
Llewellyn Publications, 9780738760858, 288pp.
Publication Date: January 8, 2020
* Individual store prices may vary.
Description
Discover a magickal collection of lore, recipes, rituals, and practices from modern and ancient cultures of the world. The Magick of Food reveals how using food magickally can transform the mundane task of fueling your body into an opportunity for deep nourishment and connection to loved ones and the divine. This powerful book provides detailed information on food magick and rituals, from edible aphrodisiacs to feasts for the gods.

Whether you're preparing boar tacos for Bacchus or a vegetable frittata to celebrate the equinox, this book helps you find community through food and build your kitchen-witch skills. Using history, magic, and more than forty delicious recipes, you'll breathe new life into your devotional practice while you connect with ancestors and deities.
About the Author
Gwion Raven (Sebastopol, CA) has been a practicing witch and ritualist with the Reclaiming Tradition since 2003. He has taught Reclaiming Core classes, week-long witch camps, and embodied devotional work. Gwion has studied Druidry as well as Tibetan Buddhism with Ven. Segyu Rinpoche. He co-owns a metaphysical shop called Milk & Honey, and he writes for Witches & Pagans and a Patheos Pagan blog called The Witches Next Door.