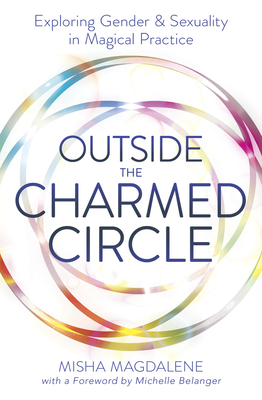 Outside the Charmed Circle (Paperback)
Exploring Gender & Sexuality in Magical Practice
Llewellyn Publications, 9780738761329, 288pp.
Publication Date: January 8, 2020
* Individual store prices may vary.
Description
Outside the Charmed Circle is a guide to negotiating gender identity and sexuality within Pagan and magical religious communities. It is designed to support you as you awaken to who you are, deepen your magical practice, and walk through the Pagan world successfully in an authentic way.
Author Misha Magdalene provides simple hands-on meditations, prompts, and magical workings to help you explore your identity. With thoughtful insights on embodiment, consent, and Eros, as well as guidance on exploring self-esteem, body negativity, ability, and disability, this book helps you engage with a wide range of identities in a ritual setting. Whether you are straight or queer, cis or trans, witch or magician or devotee--you can use this book to develop and deepen your own magical or witchcraft practice.
About the Author
Misha Magdalene (they/them) is a multidisciplinary, multi-classed, multiqueer witch. They are an initiate of three lineages of traditional witchcraft: Anderson Feri, Gardnerian Wicca, and Central Valley Wicca. They hold a degree in gender, women, and sexuality studies from the University of Washington. Misha is the recipient of the Leslie Ashbaught Feminist Praxis in Education Award. They live near Seattle, Washington.