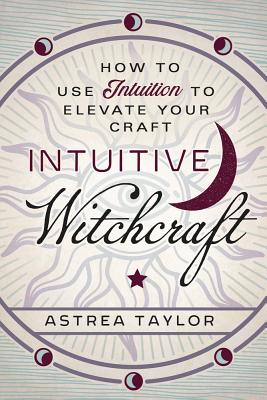 Intuitive Witchcraft (Paperback)
How to Use Intuition to Elevate Your Craft
Llewellyn Publications, 9780738761855, 384pp.
Publication Date: April 8, 2020
* Individual store prices may vary.
Description
Astrea Taylor provides the tools and techniques you need to build your intuition and witchcraft together, uniting them in a practice that allows you to follow your heart and spirit. Featuring exercises, examples, activities, and rituals, this book helps you find your magical path--intuitively--based on personal experience.
Celebrate the truth of who you are and embrace the wisdom of your inner voice with this inspiring guide. Beginners and advanced practitioners alike can use Intuitive Witchcraft to manifest their desires in an intuitive way and find greater energy and willpower to harness the enormous magical potential within. Featuring insights from some of the best writers, thinkers, and leaders in their fields, this book helps you become your most empowered self.
About the Author
Astrea Taylor (Dayton, OH) is an author, witch, and fire dancer. She is also a blogger for Patheos Pagan and owns a business called The Blessed Be Box that sells a "ritual in a box" for the solstices, equinoxes, and cross-quarter holidays.