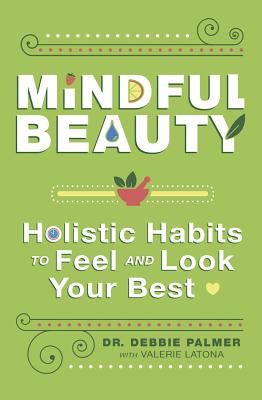 Mindful Beauty (Paperback)
Holistic Habits to Feel and Look Your Best
Llewellyn Publications, 9780738761862, 264pp.
Publication Date: April 8, 2020
* Individual store prices may vary.
Description
Written by a board-certified dermatologist and doctor of osteopathy, Mindful Beauty is a practical, hands-on guide to holistic health and wellness. Dr. Debbie Palmer is the perfect coach as you learn how stress, nutrition, relationships, and spirituality can affect your sense of inner peace and outer beauty.
Physical health, emotional balance, energy levels, and appearance are deeply influenced by high-stress lifestyles. This book shows you how to slow down and prioritize your own well-being. Discover new tools for spirituality, relaxation, and self-care. Explore how to make positive nutritional choices and improve your personal relationships. It is possible to relax, let go, and cultivate a sense of inner harmony--let Mindful Beauty show you how.
About the Author
Dr. Debbie Palmer is an osteopathic-trained, board-certified dermatologist with more than nineteen years of experience. She is the Medical Director and Cofounder of Dermatology Associates of New York. She is a fellow and active member of the American Osteopathic College of Dermatology, the American Osteopathic Association, and the American Academy of Dermatology. Dr. Palmer earned her medical degree summa cum laude from Kansas City University. She lives with her family in Connecticut.Valerie Latona is the former editor of Shape, a national active-lifestyle magazine.