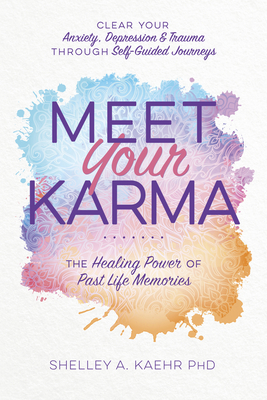 Meet Your Karma (Paperback)
The Healing Power of Past Life Memories
Llewellyn Publications, 9780738762173, 216pp.
Publication Date: February 8, 2020
* Individual store prices may vary.
Description
Healing your past-life karma is possible Meet Your Karma shares amazing case studies from Shelley Kaehr's hypnotic-regression practice, demonstrating the unique tools and strategies she uses to help her clients clear disruptive past-life trauma and emotional blockages.
Discover Shelley's RELIEF method for using guided imagery and past-life regression to help relieve anxiety, depression, and trauma. This book also provides a series of progressive guided journeys so that you can explore the RELIEF method for yourself and experience the insight, answers, and healing that it can bring. These inspiring stories of clients who were able to overcome fears, phobias, panic disorders, trauma, OCD, and PTSD will fill you with hope and give you the tools to heal from your most challenging past lives.
About the Author
Shelley A. Kaehr (Dallas, TX) is a past life regression practitioner in private practice for twenty years. Shelley received her PhD in Parapsychic Science from the American Institute of Holistic Theology, and is a Certified Clinical Hypnotherapist, Master Hypnotist, and Master Practitioner of Neuro Linguistic Programming. Her work has been featured on Coast to Coast AM with George Noory and William Shatner's Weird or What.