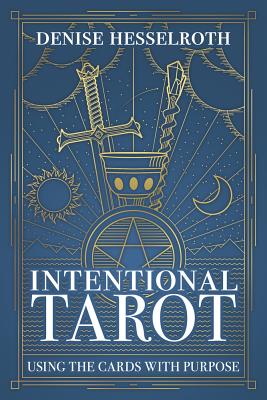 Intentional Tarot (Paperback)
Using the Cards with Purpose
Llewellyn Publications, 9780738762579, 264pp.
Publication Date: January 8, 2020
* Individual store prices may vary.
Description
This remarkable book provides everything you need to learn how to interpret the cards and actively engage with your life's purpose. You'll learn how to read tarot and use that knowledge to develop your own style and intention.

Denise Hesselroth shows you that divination is only the first step--once you have the facts, what will you do with them? Using innovative techniques and spreads, Intentional Tarot helps you get "off book" while doing readings and adds a proactive element to your practice. This book provides the tools you need to identify the traditional reading methods that work best for you, develop your personal style, and use the cards to take action for a fulfilling and successful future.
About the Author
Denise Hesselroth (Minneapolis, MN) has been a student of tarot for more than forty years. She is an active member of the Minnesota tarot community and presents at the North Star Tarot Conference.