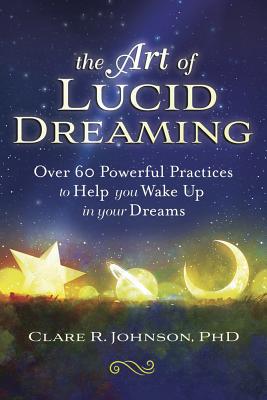 The Art of Lucid Dreaming (Paperback)
Over 60 Powerful Practices to Help You Wake Up in Your Dreams
Llewellyn Publications, 9780738762654, 240pp.
Publication Date: March 8, 2020
* Individual store prices may vary.
Description
Learn how to wake up in your dreams for creative insights and beautiful spiritual adventures
The Art of Lucid Dreaming is a quick and easy guide to help you get lucid fast. Dr. Clare Johnson, world-leading expert on lucid dreaming, shares her best practical tips and a unique Lucidity Quiz that identifies your personal sleeper-dreamer type so you can fast-track to the techniques that work best for you. When you are lucid in a dream, you can choose to ask your unconscious mind for guidance, perform healing magic, seek creative solutions to problems, and explore the dream realm more profoundly than ever before.
With over sixty practices and fifteen tailor-made lucidity programs to get you started, this hands-on guide helps you set up your own custom program for achieving lucidity as quickly as possible. Focusing on how to get lucid, stay lucid, and guide your dreams, this book shows how to transform your nightly slumber into an exciting spiritual adventure that fills your life with meaning.
About the Author
Clare R. Johnson, PhD, is the board director and past president and CEO of the International Association for the Study of Dreams. A lucid dreamer since the age of three, she later became the first person in the world to write a PhD on lucid dreaming as a creative tool. An international speaker and teacher, Clare also shares her transformative lucid dreaming techniques on ocean retreats. She is the author of seven books, incuding Llewellyn's Complete Book of Lucid Dreaming and The Art of Lucid Dreaming. Visit Clare online at www.DeepLucidDreaming.com.