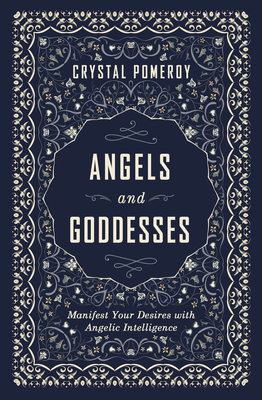 Angels and Goddesses
Manifest Your Desires with Angelic Intelligence
Paperback

* Individual store prices may vary.
Description
Connect to the Sacred Feminine with Archangels and their Companion Goddesses
Angels are here to help us deepen our hidden powers--from healing, compassion, and transmutation to faith, courage, focus, and manifestation. But these light beings are not alone. Crystal Pomeroy shares their ancient connections to goddesses worldwide. Learn who they are, how they can help, and what you can do to receive their support.
Turn on your angelic intelligence and increase your spiritual powers
Uncover the roots of the archangels in pre-religious traditions
Work with angels and goddesses to retrieve your sacred feminine and sacred masculine powers
Discover the angelic network behind world traditions and the miraculous difference it can bring to your own inner work
With dozens of hands-on invocations, affirmations, visualizations, and rituals, Crystal teaches us how to work with angels and their goddess companions from around the world. Crystal also provides step-by-step instructions for healing and prosperity mandalas, an angelic dream journal, a marigold love blessing, and more. By activating our Angelic Intelligence, we can manifest our desires while restoring our confidence and true power.
Llewellyn Publications, 9780738764894, 299pp.
Publication Date: February 8, 2022
About the Author
Crystal Pomeroy (Mexico City, Mexico) has been teaching metaphysics and personal development for more than twenty years. She is a radio and television host and contributes astrology and ritual tips for newspapers and magazines. Crystal is the author of the Spanish-language book Los Pergaminos de la Abundancia. Additionally, she produces a line of self-help audio products. Her YouTube videos have more than 600,000 views.