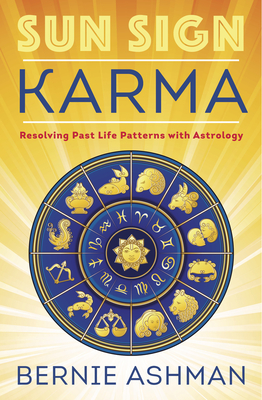 Sun Sign Karma
Resolving Past Life Patterns with Astrology
Paperback

* Individual store prices may vary.
Description
Navigating Past-Life Karma for Better Relationships and Greater Fulfillment
Everyone comes into life with memories from past lives, but they're often hidden on an unconscious level. Sun Sign Karma is a guide to clearing past-life karma and making positive transformations to the habitual patterns that keep us stuck. Whether you want to improve your current relationship, start a new relationship, or work through challenging emotional blocks, this book provides clear, straightforward guidance that will help you succeed.
Join expert astrologer Bernie Ashman as he explores the most common past-life energies that affect us all and provides suggestions for how to use your experiences to let go of the patterns that get in the way of your dreams. For each sign, you will discover the corresponding element as well as the strengths, challenges, common karmic shadows, and keys to making positive changes. You're not bound to just your specific Sun sign, as each chapter includes wisdom and advice that resonates based on many karmic influences. This book is all about using the incredible power of astrology to release past-life energy, balance your relationships, gain clarity into why you are the way you are, and enjoy a greater sense of fulfillment in your future.
Llewellyn Publications, 9780738766911
Publication Date: June 8, 2021
About the Author
Bernie Ashman is a highly respected professional astrologer who has been studying, practicing, and teaching for over thirty-five years. He is the author of several books and has contributed to the astrology magazines Dell Horoscope, Astro Signs, The Mountain Astrologer, and Welcome to Planet Earth. Bernie also gives personal readings, conducts lectures, and contributes to astrology software programs. Bernie lives in Durham, North Carolina.