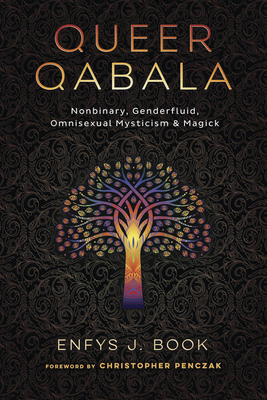 Queer Qabala
Nonbinary, Genderfluid, Omnisexual Mysticism & Magick
Paperback

* Individual store prices may vary.
Llewellyn Publications, 9780738769769
Publication Date: June 8, 2022
About the Author
Enfys J. Book is a nonbinary, bisexual clergy member within the Assembly of the Sacred Wheel, and the High Priest of the Fellowship of the Ancient White Stag coven near Washington, DC. Enfys has been studying Qabala since 2012 and teaching classes on magickal practice since 2015, including presenting at the Sacred Space Conference.Christopher Penczak is a Witch, teacher, writer, and healing practitioner. He is the founder of the world-renowned Temple of Witchcraft and the Temple Mystery School, and he is the creator of the bestselling Temple of Witchcraft books and audio CDs. Christopher is an ordained minister, serving the New Hampshire and Massachusetts pagan and metaphysical communities through public rituals, private counsel, and teaching. He also travels extensively and teaches throughout the United States. Christopher lives in New Hampshire.