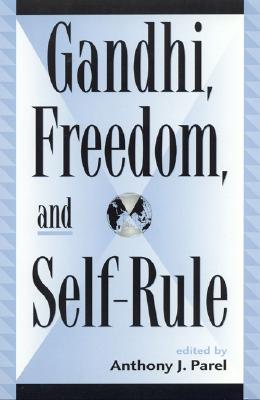 Gandhi, Freedom, and Self-Rule (Global Encounters (Hardcover)
Studies in Comparative Political Theory)
Lexington Books, 9780739101360, 176pp.
Publication Date: June 14, 2000
Other Editions of This Title:
Paperback (6/14/2000)
* Individual store prices may vary.
Description
This volume presents an original account of Mahatma Gandhi's four meanings of freedom: as sovereign national independence, as the political freedom of the individual, as freedom from poverty, and as the capacity for self-rule or spiritual freedom. Gandhi taught that human well-being, both for the individual and for the collective, requires the simultaneous enjoyment of all four of these aspects. Gandhi drew his ideas on the subject from both Eastern and Western sources. Thus they make an important contribution to the ongoing debate in both the East and the West on the scope and nature of freedom. They provide a vantage point from which to assess the adequacy of the reigning theories of liberalism in the West--such as the Western divisions of rights from duties and individual political freedom from spiritual freedom. Likewise, they throw useful light on the dangers inherent in the ascendant Indian ideology of hindutva (Hindu-ness), which concentrates on national independence and economic freedom and subordinates the freedom of the individual. In this volume, seven leading Gandhi scholars write on the four meanings of Gandhian freedom, engaging the reader in the ongoing debates in the East and the West and contributing to a new comparative political theory.
About the Author
Anthony J. Parel is Professor Emeritus of Political Science at the University of Calgary. His recent publications include The Machiavellian Cosmos (1992) and Gandhi: Hind Swaraj and Other Writings (1997).
or
Not Currently Available for Direct Purchase