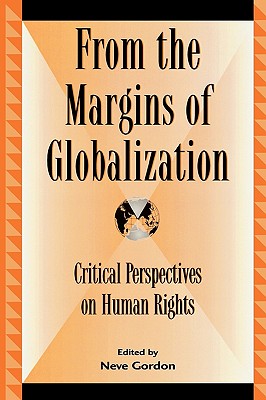 From the Margins of Globalization (Paperback)
Critical Perspectives on Human Rights (Global Encounters: Studies in Comparative Political Theory)
Lexington Books, 9780739108789, 312pp.
Publication Date: October 14, 2004
Other Editions of This Title:
Hardcover (9/20/2004)
* Individual store prices may vary.
Description
'Either you are with us or you are with the Terrorists ' President Bush exclaimed in a joint session of Congress ten days after the September 11 attacks. Even though the war on terrorism and the discourse surrounding it were ostensibly unleashed to protect freedom and enhance democracy, they have actually empowered authoritarian elements of state power and relegated human rights to the margins of the political arena. InFrom the Margins of Globalization: Critical Perspectives on Human Rights, Neve Gordon assembles work of leading intellectuals and rights activists from around the globe. While highlighting the importance of human rights, each essay in this volume also encourages a critical perspective, stretching, as it were, the conception of human rights beyond its current borders. Whether it's Iranian premier, Mohammad Khatami, writing on the clash of civilizations, Ytienne Balibar thinking through universalism, racism, and sexism, or Ruchama Marton discussing the relation between human rights and psychiatry, this book comprises a challenge to some of the dominant worldviews circulating in the west. Anyone studying human rights or globalization in the fields of anthropology, philosophy, political science, political theory, economy and sociology should have a copy of this volume.
About the Author
Neve Gordon is Lecturer, Department of Politics and Government, Ben-Gurion University.