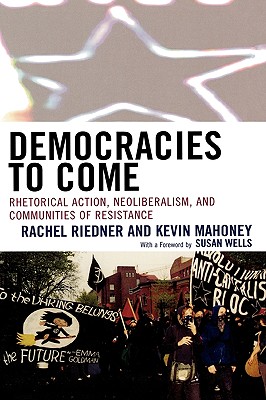 Democracies to Come (Hardcover)
Rhetorical Action, Neoliberalism, and Communities of Resistance (Cultural Studies/Pedagogy/Activism)
Lexington Books, 9780739111048, 142pp.
Publication Date: May 1, 2008
* Individual store prices may vary.
Description
Democracies to Come draws upon a variety of contemporary sites and moments (e.g. IMF/World Bank protests, writing emerging from social movements in struggle against neoliberalism, classroom praxis, postcolonial literature, student activism) to explore new relationships--pedagogical, emotional, affective, and social--that can be the basis of political and social organizing. Approaching pedagogy as a space of learning, Democracies to Come argues that pedagogy becomes a cultural force for democracy in its own right, a cultural literacy, which intervenes in a multiplicity of systems, institutions, cultural formations, and constituencies. Each chapter of the book answers these questions: How can pedagogy be conceptualized as a site in which to intervene in culture and to act politically? How can pedagogy help cultivate the kairotic act of opening spaces for inquiring into the social relations that education helps shape? How can we re-imagine practices capable of contextualizing education within larger educational and market forces? How do we develop the desire and habit to recognize moments when we move beyond norms and develop new ways of seeing, acting, and relating? How do we see pedagogical activism not as an end in itself but as an integral process of revitalizing democracy? How can we create moments to process new arguments, respond to particular conjunctures, and create languages that articulate the contingencies and affinities of the particular moment?
About the Author
Rachel Riedner is assistant professor of university writing at The George Washington University. Kevin Mahoney is associate professor of composition at Kutztown University of Pennsylvania.