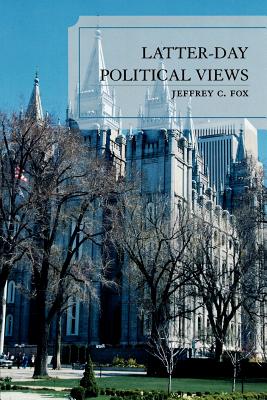 Latter-Day Political Views (Paperback)
Lexington Books, 9780739115558, 230pp.
Publication Date: May 10, 2006
Other Editions of This Title:
Hardcover (5/19/2006)
* Individual store prices may vary.
Description
Latter-Day Political Views is a formal study of the effect of religion and culture on the political worldviews of practicing Mormons from different races and nationalities. Previous studies have focused on Mormons in Utah and found phenomenally high levels of homogeneity in LDS political views, so much so that Mormons have been considered a distinct ethnic group. What author Jeffrey Fox finds shatters this illusion. Here he illuminates how people with different backgrounds are able to not only reconcile various clashing cultural beliefs with Mormon doctrine but also form their own unique political views that differ systematically by race and political culture. As the church rapidly expands and becomes more racially and culturally diverse, Latter-Day Political Views encourages readers to expand their field of vision and understand the impact of Mormon doctrine on the political thought of all its members.
About the Author
Jeffrey C. Fox is an Associate Professor of Political Science at Fort Lewis College in Durango, Colorado.