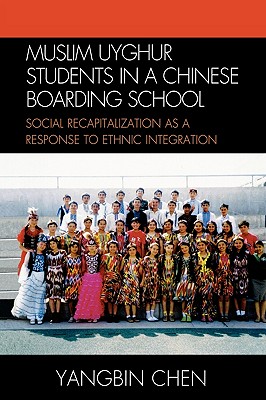 Muslim Uyghur Students in a Chinese Boarding School (Hardcover)
Social Recapitalization as a Response to Ethnic Integration (Emerging Perspectives on Education in China)
Lexington Books, 9780739121122, 211pp.
Publication Date: May 1, 2008
* Individual store prices may vary.
Description
One of the most controversial policies in Chinese minority education concerns the so-called inland ethnic minority schools or classes in Han inhabited areas in China. Since 2000, boarding Xinjiang Classes have been established in the eastern cities of China for high school students from the Xinjiang Uyghur Autonomous Region, in order to educate young Uyghur and other ethnic minority students through the national curricula. Although the Xinjiang Classes are supposed to promote ethnic integration between the Muslim Uyghur minority and the Han majority, there often remains a gap between the stated policy goal and its actual implementation. Guided by the theoretical framework of social capital analysis, this book therefore examines how Uyghur students in the Xinjiang Classes respond to the school goal of ethnic integration. Chen conceptualizes the process of Uyghur students' responses to the school goal of ethnic integration as social recapitalization. While their former social capital from families or communities in Xinjiang is constrained in the boarding school, Uyghur youths are able to develop independent and new social capital to facilitate their schooling. Nonetheless, they lack "bridging social capital," which makes the goal of ethnic integration more difficult to achieve.
About the Author
Yangbin Chen teaches at the University of New South Wales.