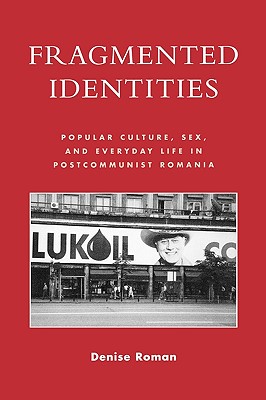 Fragmented Identities (Paperback)
Popular Culture, Sex, and Everyday Life in Postcommunist Romania
Lexington Books, 9780739121184, 187pp.
Publication Date: April 16, 2007
Other Editions of This Title:
Hardcover (4/2/2003)
* Individual store prices may vary.
Description
Observing postcommunist Romania with the dual vision of a native and a scholar, Denise Roman focuses on the fluid act of identity-formation, and the construction or absence of identity-politics, in several minority or disempowered groups: youth, Jews, women, and queers. Roman shows how both aesthetic and moral judgments are born from and embedded in popular culture. Fragmented Identities is rich in observation and analysis, broad in scope, and exuberant in its account of cultural innovation and discourse wrought in response to the end of Communism and the influence of globalization.
About the Author
Denise Roman is a visiting scholar with the UCLA Center for the Study of Women.