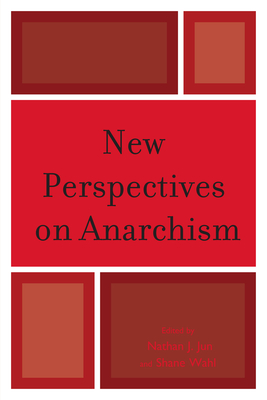 New Perspectives on Anarchism (Hardcover)
Lexington Books, 9780739132401, 456pp.
Publication Date: December 1, 2009
* Individual store prices may vary.
Description
The study of anarchism as a philosophical, political, and social movement has burgeoned both in the academy and in the global activist community in recent years. Taking advantage of this boom in anarchist scholarship, Nathan J. Jun and Shane Wahl have compiled twenty-six cutting-edge essays on this timely topic in New Perspectives on Anarchism. This collection of essays is unique in its global and multi-cultural scope, as its contributors hail from across the globe. The scholars and activists featured in New Perspectives on Anarchism view anarchism from a variety of disciplinary perspectives, including philosophy, political science, religion, sociology, and ecology. Together, they attest to the vibrancy, intrepidity, and diversity of contemporary anarchist studies both within and without the academy. New Perspectives on Anarchism's broad approach to anarchism will make it appealing to scholars and political activists from a variety of disciplinary backgrounds.
About the Author
Nathan J. Jun is assistant professor of philosophy and coordinator of the philosophy program at Midwestern State University. Shane Wahl is an instructor in philosophy at Ivy Tech Community College and teaches philosophy and debate to gifted children through Purdue University's Gifted Education Resource Institute.