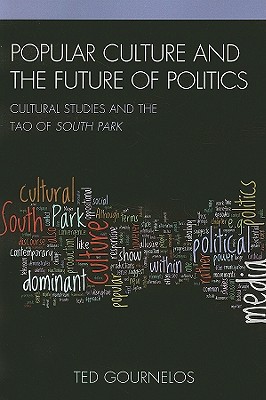 Popular Culture and the Future of Politics (Paperback)
Cultural Studies and the Tao of South Park (Critical Studies in Television)
Lexington Books, 9780739137215, 285pp.
Publication Date: October 1, 2009
* Individual store prices may vary.
Description
Popular Culture and the Future of Politics: Cultural Studies and the Tao of South Park argues that progressives should conceive the connections between media, policy, and culture beyond the limits of 'politics' and 'news.' With sustained analyses of groundbreaking contemporary examples of what has become known as 'convergence culture, ' Ted Gournelos brings together a wide range of media without sacrificing depth. His examples, such as South Park, The Simpsons, The Onion, The Daily Show, Chappelle's Show, and The Boondocks, are chosen for their political scope and social impact and demonstrate the ways in which what we know as 'politics' is rapidly changing. The book's forays into established fields like feminist, race, and queer theory are combined with perspectives drawn from political economy and rhetoric to demonstrate the power of irony, humor, and cultural dissonance in modern approaches to dissonant cultural politics.
About the Author
Ted Gournelos is assistant professor of critical media and cultural studies at Rollins College.