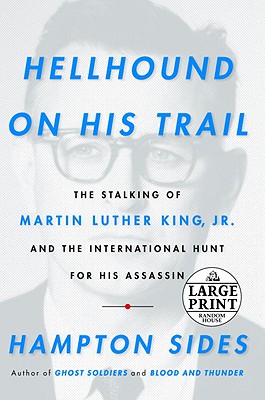 Hellhound on His Trail
The Stalking of Martin Luther King, Jr. and the International Hunt for His Assassin
Paperback

* Individual store prices may vary.
Other Editions of This Title:
Digital Audiobook (4/26/2010)
Paperback (3/22/2011)
Paperback (5/1/2011)
Compact Disc (4/27/2010)
Hardcover (4/27/2010)
May 2010 Indie Next List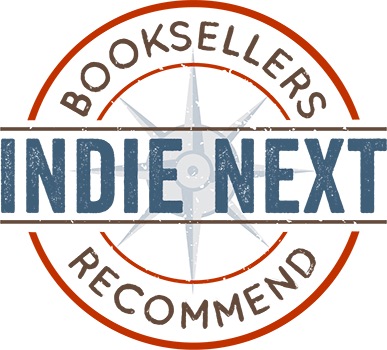 "This fast paced narrative tells the story of Eric Galt, prisoner #416J, otherwise known as James Earl Ray, the assassin of Martin Luther King, Jr. A non-descript, forgettable man obsessed with becoming someone, Ray weasels in and out of society with ease, taking down the most memorable man of the civil rights movement in his path. As the most intense manhunt ever carried out by the FBI is underway, Ray continues to blend and scurry for cover, leaving a trail throughout the United States, Canada and England. Fascinating, full of descriptive detail, this is a sad portrayal of the mighty taken down by the meek."
— Kristin Bates, McLean & Eakin Booksellers, Petoskey, MI
View the List
Description
NATIONAL BESTSELLER
Edgar Award Nominee
One of the Best Books of the Year: "O, The Oprah Magazine," "Time," "The Washington Post," "The Christian Science Monitor," " St. Louis Post-Dispatch," "San Francisco Chronicle
"
With a New Afterword
On April 4, 1968, James Earl Ray shot Martin Luther King at the Lorraine Motel. The nation was shocked, enraged, and saddened. As chaos erupted across the country and mourners gathered at King's funeral, investigators launched a sixty-five day search for King's assassin that would lead them across two continents. With a blistering, cross-cutting narrative that draws on a wealth of dramatic unpublished documents, Hampton Sides, bestselling author of "Ghost Soldiers, "delivers a non-fiction thriller in the tradition of William Manchester's "The Death of a President" and Truman Capote's "In Cold Blood. "With "Hellhound On His Trail, "Sidesshines a light on the largest manhunt in American history and brings it to life for all to see.
Praise For Hellhound on His Trail: The Stalking of Martin Luther King, Jr. and the International Hunt for His Assassin…
"Enlightening . . . a valuable contribution to the historical record [and] a memorable and persuasive portrait . . . Ray's desire to achieve something in life, Sides convincingly and originally argues, was first and foremost what sent him on his deadly trail to Memphis." --The Washington Post


"[Sides] has pieced together a viscerally dramatic account....Sides writes in forceful, dignified, obscenity-free language and creates the momentum of a tightly constructed nonfiction film....Both Dr. King and Ray come to life in these remarkable pages, generating great suspense....spellbinding....[A ]bold, dynamic, unusually vivid book"--New York Times

"Searing…Skillfully lifts the obscure details of the assassination out of the realm of historical elegy and translates them into a complex crime mystery that shifts the focus from Dr. King to his killer. Sides's reconstruction of the assassination itself is searing – and a reminder of how little we know about it. Relying on FBI recordes, memoirs and past historians' accounts, Sides re-creates Ray's journey from his prison escape in April 1967 to the moment when he fired the single shot that felled Dr. King. After the shot is fired, Ray takes flight and, like an extended episode of the old television show "Dragnet," thousands of agents begin their search. Sides's treatment of the killing is gripping."
-- Wall Street Journal


"Extraordinary....remarkable journalism.....compulsively readable"--San Francisco Chronicle

Remarkable....The book is a window on the passions and contradictions of an era – the hatred stirred by the civil rights movements, the battle lines within a single presidential administration, and a martyr who died just as his own flame seemed to be flickering amid dissension and disappointment.....Thanks to the skills of historian and author Hampton Sides, readers will feel as if they are standing on the ledge at the Lorraine Motel with King....moving....a page-turner....Its story is told so effectively and efficiently that readers will want to head back in time and pluck the bullet out of the air on that April evening, when the best and worst of America met in Memphis."--Christian Science Monitor

"Impossible-to-put-down…HELLHOUND ON HIS TRAIL is a masterful work of narrative nonfiction, one that benefits from its author's considerable talent as both a researcher and a writer. And as a result of his efforts, we not only have a greater understanding of King and Ray, but also a book that is every bit as good as any of the fiction thrillers being written these days.  Sides has made an art form out of what Truman Capote called the "journalistic novel.  In fact, the best works in this genre are the ones that locate the dramatic within the known.  And no one does it better than Hampton Sides."-- Associated Press

"A riveting re-creation of a tragedy…HELLHOUND doggedly pursues the story of MLK's murder. Magazines and newspapers have a name – "tick-tock" – for the kind of story that re-creates an event or decision as if it's unfolding all over again. Sides' compelling HELLHOUND is an extended tick-tock that reads like a tragic novel. Through Sides' use of novelistic pacing, details and descriptions, he creates suspense that will propel readers through a slice of history."--USA Today


"A taut, vibrant account....chilling in detail and particularly haunting in evoking the confusion and pathos in the minutes following the single crack of Ray's rifle."--Los Angeles Times


"Sides is a crack research artist with a feel for both halves of the American chronicle, the grandeur and the violence....meticulous....a page turner, and something more: It brings the disquiet of an era fully alive."--Bloomberg

"Sides' account....is special for at least four reasons. First, his reporting on Ray's difficult-to-unearth squalid life constitutes remarkable journalism. Second, Sides' brand of literary journalism makes the saga compulsively readable. Third, Sides' re-creation of the effort to capture Ray, which begins on Page 166 of a book topping 450 pages, provides a law-enforcement angle that is fresh. Fourth, Sides is a Memphis native, so he writes about the killing staining his city with a passion that resonates.....Sides does, however, offer a character sketch that avoids portraying King as a plaster saint.....Compelling" --Dallas Morning News

"Hellhound unfolds like a mystery--one read not for the ending but for all the missteps, gotchas and near misses along the way."--Time


"It's as much thriller as history book and the compulsive story races along like a fugitive on the lam."--San Francisco Gate



"Sides' book, meticulously researched, reads like nothing so much as a novel....sense of immediacy.... creating plenty of plain old-fashioned suspense that makes the reader's heart pound, even though the tragic outcome is known in advance.....I have rarely read a better work of narrative nonfiction.....Sides' fine book brings [this time period] brilliantly back to life....Among other things, this memorable book serves as a chilling reminder that a single loser with his finger on the trigger and mayhem in his heart can bring an entire nation to its knees."--The Portland Oregonian



"Exhaustively researched, fast-paced and at times minute-by-minute telling....To Sides' great credit, this is a feat of shoe-leather reporting and research....astonishing....briskly alive"--Austin American Statesman

"As urgent a page-turner as any crime novel — a feat Sides accomplishes without sacrificing historical detail and insight....vivid historical context,....Sides places the King assassination in its historical context, paints memorable portraits of both killer and victim, and writes a true crime story as gripping as a fictional thriller. He also reminds us that, although King's assassination occurred more than four decades ago, some of the forces that drove it are disturbingly familiar in this era of vehemently antagonistic politics." --St. Petersburg Times 


"An authoritative, engrossing narrative....thoroughly researched but executed with the pacing of a fine novel and a dash of top-notch police procedural....meticulous....the tragedy that Sides has so ably captured is how a giant of American life was so quickly erased -- and the course of history irreversibly altered -- by a cretin as small as James Earl Ray."--Miami Herald

"Salute author Sides for a carefully researched and crisply written account....Sides crafts careful profiles of his major characters"--St. Louis Post-Dispatch


"Sides' meticulous yet driving account of Ray's plot to murder King and the 68-day international manhunt that followed is in essence a true-crime story and a splendid specimen of the genre — a genuine corker.....Sides deftly constructs the book so that the killer's character becomes the mystery" --Salon

"[Sides] masterfully recreates the assassination of Martin Luther King Jr.....captivating....Like any good thriller, Hellhound on His Trail is full of movement....creates an especially riveting portrait of King's last minutes....Though the outcome is clear, we are nonetheless rapt—and then devastated—by Sides's treatment of this historical event."--Time Out New York

"Nailbitingly riveting"--Newsday

"Drawing on interviews and previously unpublished resources, Sides builds suspense....offers riveting details....[and]captures the zeitgeist of the 1960s....[readers] will be swept up in the narrative because Sides writes with immediacy, intimacy and the pacing of a thriller."  Booklist, Starred Review


"[An] engrossing study.....novelistic treatment....the result is a tragedy more compelling than the grandest conspiracy theory"-- Publishers Weekly, Starred Review

"Sides skillfully weaves his narrative as his books builds to the fateful conjunction...the results are a spellbinder that all interested readers will find hard to put down"-- Library Journal, Starred Review

"A riveting account of James Earl Ray's long quest to kill Martin Luther King, Jr. An expertly written study in true crime, vividly recapturing the mood of 1968." —Kirkus Reviews, Starred Review

"Employing the same storytelling prowess he displayed in Blood and Thunder and Ghost Soldiers, Sides ratchets up the tension.....reads like a crime novel worthy of Joseph Wambaugh or Michael Connelly." --Book Page


Praise for Blood and Thunder

"We see a panorama and a whole history, intricately laced with wonder and meaning, coalesce into a story of epic proportions, a story full of authority and color, truth and prophecy . . . Sides fills a conspicuous void in the history of the American West."
—New York Times Book Review

"An ambitious and sprawling account of the winning of the American West . . . A riveting account of a vast swath of history with which few Americans are familiar."
—The New Yorker

"Stunning . . . Both haunting and lyrical, Blood and Thunder is truly a masterpiece."
—Los Angeles Time

"A brilliantly realized portrait on an epic scale. . . captures a pivotal moment in U.S. history in marvelous detail. . . . Authoritative and masterfully told."
—Washington Post Book World

"A beautifully written, mesmerizing account of the greatest American story between the Revolution and the Civil War. . . . Like Shelby Foote, he has mastered the grand, sweeping style without sacrificing the well-chosen characters, events and minutiae that bring history to life."
—USA Today

Praise for Ghost Soldiers

"Few stories are as gripping as the one that Hampton Sides tells here. . . . Mesmerizing"
–New York Magazine

"Riveting and patriotically stirring."
—New York Times

"Thoroughly researched and artfully told . . . . A compelling story filled with colorful characters."
—San Francisco Chronicle

"The greatest World War II story never told."
—Esquire


Random House Large Print Publishing, 9780739377574, 699pp.
Publication Date: April 27, 2010
About the Author
A native of Memphis, HAMPTON SIDES is an award-winning editor of "Outside" and the author of the bestselling histories "Blood and Thunder" and "Ghost Soldiers."
or
Not Currently Available for Direct Purchase