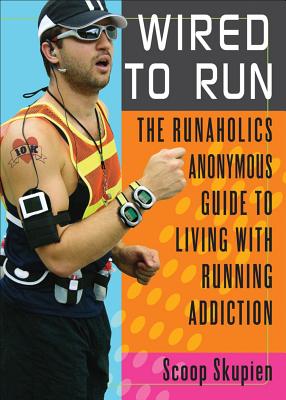 Wired to Run (Paperback)
The Runaholics Anonymous Guide to Living with Running Addiction
Andrews McMeel Publishing, 9780740757051, 182pp.
Publication Date: May 1, 2006
* Individual store prices may vary.
Description
Over 35 million people will go running this year in the United States alone. For some of us, it's more than just a hobby-over 11 million of us are runaholics.
Runners and addicts. Addicts and runners. The two hardly seem to go together . . . unless you're one of those people who periodically put a couple of miles on your running shoes and then think things like, Boy, this feels good. I could go all day long. Then you do. Or at least try to. Running and addiction--as in running addiction--do indeed go together like chocolate and peanut butter, as Wired to Run makes so perfectly clear. Written by Scoop Skupien, a habitual runner for the past 30 years and the founder of Runaholics Anonymous, Wired to Run is a humorous trip through the world of runaholics and a host of issues that the running obsessed can't quite leave in their dust. It's a good-natured satire of healing groups that will keep readers--whether they're runners or run enablers--laughing page after breathless page. Central to the book and the whole online Runaholics Anonymous organization is Skupien's 12-Step program for recognizing and dealing with this mental and very physical disorder. From We admit that we are powerless over running to We reach the Pinnacle: the ability to run in moderation, the self-help style mixes laughs with actual training tips and other helpful advice. The combination-along with hilarious analysis of six different running types that encompass just about anyone who's ever broken a sweat--pokes great fun at runners, their odd habits, and their running rituals. It's definitely fun on the run.
About the Author
Scoop Skupien began his road to running ruin at the age of six. For the last 30-odd years, he's run and raced through everything from blistering summer days to snow-drifted winter nights. Scoop has one officially sanctioned marathon in his logbook, but he has binged and run more than 26 miles at a time on numerous occasions throughout his addiction. His personal records include running 547 consecutive days and unintentionally throwing up on spectators in six separate races.
or
Not Currently Available for Direct Purchase