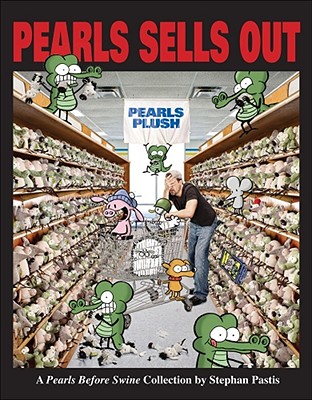 Pearls Sells Out (Paperback)
A Pearls Before Swine Treasury
Andrews McMeel Publishing, 9780740773969, 264pp.
Publication Date: August 18, 2009
* Individual store prices may vary.
Description
Stephan Pastis has done it again with Pearls Sells Out: A Pearls Before Swine Treasury. This edgy comic is the perfect collection of insight and observation on humanity's pitiful plight as seen by an arrogant rat, a half-wit pig, and their insane entourage. Pearls Sells Out gives fans their much-needed dose of humor, wit and biting sarcasm. The book also features thoughts and sly comments from Pastis about the strips in running commentary throughout the book.
"There's an artful, edgy rebellion being waged in the funny pages, and one of its brightest revolutionaries is Stephan Pastis." --Fort Worth Star-Telegram
"The cartoon Pearls Before Swine is written by a psychopath." --reader complaint, Wichita Eagle
About the Author
Stephan Pastis is an attorney turned cartoonist. A graduate of the University of California, Berkeley, and the UCLA School of Law, he worked as a lawyer before trying his hand at cartooning. Pastis lives in the Bay Area, with his wife and two children.