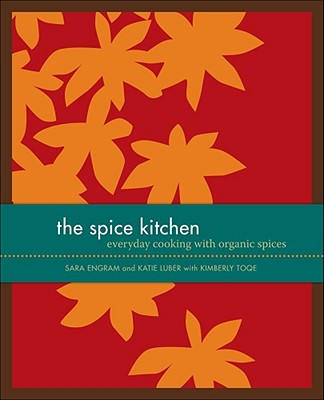 The Spice Kitchen (Hardcover)
Everyday Cooking with Organic Spices
Andrews McMeel Publishing, 9780740779725, 208pp.
Publication Date: October 20, 2009
* Individual store prices may vary.
Description
The Spice Kitchen offers more than one hundred delicious recipes for using herbs and spices to add vibrant flavors to your food at breakfast, lunch, dinner, and any time in between. From Spiced Yogurt and Granola Parfaits, to Strawberry Salad with Cinnamon-Balsamic Vinaigrette, Spiced Guacamole, Tarragon Chicken Potpie, Clove Spiced Caramel Corn, and more, this exciting cookbook is full of inventive recipes, information, and tips for using herbs and spices. Best of all, the recipes are easy and fuss free--a must for busy home cooks who want to spend less time in the kitchen and more time at the family table. And with dozens of full-color photographs and illustrations, The Spice Kitchen is as beautiful as it is practical.

The Spice Kitchen changes everything, using herbs and spices to add special twists to favorite family recipes, from macaroni and cheese, to burgers, chicken salad, deviled eggs, and much more. It's the only all-purpose cookbook for spicing up everyday meals. Not just exotic extras, spices from around the world make it easier--and much more fun--to turn out delicious and healthy food. The simple but flavorful recipes and ideas in The Spice Kitchen will make old family favorites new again--and bring everyone to the table.
About the Author
 Sara Engram is the cofounder of The Seasoned Palate, Inc., based in Baltimore. The Seasoned Palate specializes in packaging organic spices in one-teaspoon packets for convenience and freshness. The company's tsp spices line is sold in more than 300 retail stores in the United States, Canada, and Europe, and the Smart Spice brand is sold in supermarkets throughout the United States.
or
Not Currently Available for Direct Purchase