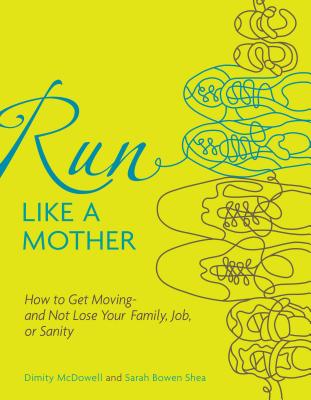 Run Like a Mother
How to Get Moving--and Not Lose Your Family, Job, or Sanity
Paperback

* Individual store prices may vary.
Description
In Run Like a Mother, authors and creators of Another Mother Runner, Dimity McDowell and Sarah Bowen Shea offer both inspirational advice and practical strategies to help multitasking women make running part of their busy lives.

 

McDowell and Shea understand the various external and internal forces in everyday life that can unintentionally keep a wife—mother—working woman from lacing up her shoes and going for a run. Because the authors are multihyphenates themselves, Run Like a Mother is driven by their own running expertise and real-world experience in ensuring that running is part of their lives.
More than a book, Run Like a Mother is essentially a down-to-earth, encouraging conversation with the reader on all things running, with the overall goal of strengthening a woman's inner athlete. Of course, real achievement is a healthy mix of inspiration and perspiration, which is why the authors have grounded Run Like a Mother in a host of practical tips on shoes, training, racing, nutrition, and injuries, all designed to help women balance running with their professional and personal lives.
Andrews McMeel Publishing, 9780740785351, 224pp.
Publication Date: March 23, 2010
About the Author
 A dedicated if not natural runner, Dimity McDowell writes regularly about sports and fitness for a range of magazines, including
Runner's World
and
ESPN: The Magazine
. She lives and runs (at 5,280 feet) in Denver, Colorado, with her husband, Grant, two kids, and two dogs.
Online:
anothermotherrunner.com
 A veteran of eight marathons with a competitive streak a mile long, Sarah Bowen Shea is a freelance writer specializing in fitness, health, gear, and parenting. She contributes to a variety of publications, including
Shape, SELF, Runner's World, Whole Living
, and the
New York Times
. She lives in Portland, Oregon, with her husband, Jack, and three young children, including boy-girl twins.
Online:
anothermotherrunner.com
or
Not Currently Available for Direct Purchase