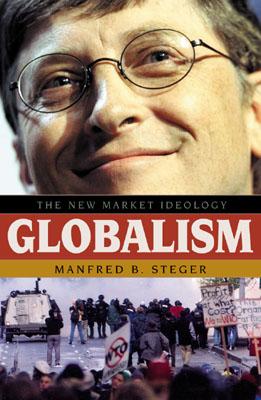 Globalism (Paperback)
The New Market Ideology
Rowman & Littlefield Publishers, Inc., 9780742500730, 224pp.
Publication Date: August 1, 2001
Other Editions of This Title:
Paperback (12/30/2009)
Hardcover (2/25/2015)
* Individual store prices may vary.
Description
Globalism: The New Market Ideology rejects the notion that we find ourselves at the end of ideology and that democracy has won. Instead, Steger argues that the opening decade of the 21st century will constitute a teeming battlefield of clashing ideologies. The chief protagonist is the dominant neoliberal market ideology Steger calls "globalism." Although globalism constitutes little more than a gigantic repackaging of old laissez-faire ideas, it deserves the label "new market ideology" because its advocates have been able to link their quaint free-market concepts with cutting-edge "global talk." At the same time, globalism has already encountered serious ideological challengers from both the political left and right. The anti-WTO protests in Seattle and the demonstrations against the IMF and World Bank in Prague are just the opening salvos of the coming battle over the meaning and direction of globalization. After identifying and evaluating the five central claims of globalism including assertions that "globalization is inevitable," "nobody is in charge of globalization," and "globalization benefits everyone" Steger offers an overview of the counterclaims made by anti-globalist forces. Since this ideological struggle will deeply influence the crucial political and ethical questions of the new century, this book seeks to provide readers with an understanding of how dominant beliefs about globalization fashion their realities, and that these ideas and values can be changed in a more egalitarian direction.
About the Author
Manfred B. Stegeris professor of politics and government at Illinois State University, affiliated faculty member in the Department of Political Science at the University of Hawai'i-Manoa, and academic director of the Globalism Institute at the Royal Melbourne Institute of Technology in Australia. His academic fields of expertise include theories and ideologies of globalization, comparative political and social theory, theories of nonviolence, and international politics. His most recent publications include Rethinking Globalism: The New Market Ideology; Gandhi s Dilemma: Nonviolent Principles and Nationalist Power; Violence and Its Alternatives: An Interdisciplinary Reader; Engels After Marx; and The Quest for Evolutionary Socialism: Eduard Bernstein and Social Democracy.
or
Not Currently Available for Direct Purchase