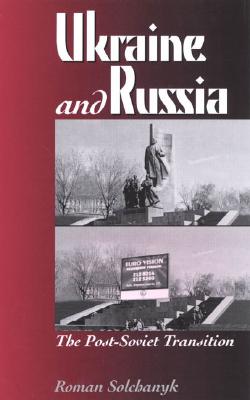 Ukraine and Russia (Paperback)
The Post-Soviet Transition
Rowman & Littlefield Publishers, 9780742510180, 256pp.
Publication Date: December 13, 2000
Other Editions of This Title:
Hardcover (12/13/2000)
* Individual store prices may vary.
Description
This timely study provides a clear analysis of both the domestic and foreign policies and security issues confronting RussiaOs largest and most important neighbor during its first decade as an independent state. Roman Solchanyk emphasizes throughout the book, the complex, centuries-old Ukrainian-Russian relationship, which is so central that the ORussian questionO plays the determining role in UkraineOs foreign and domestic politics. In turn, the policy choices of UkraineOs leaders influence the direction of RussiaOs own transformation. The book opens with a conceptual framework that addresses the key issues of the Ukrainian-Russian relationship. The initial chapters illustrate how relations between Kyiv and Moscow changed_in the final analysis, dramatically_under the conditions of a crumbling and ultimately collapsing Soviet state. This is followed by a discussion of how the ORussian questionO influences UkraineOs internal developments_political, social, and economic_as well as its behavior in the international arena. The concluding chapters focus specifically on Crimea, a microcosm of the Ukrainian-Russian relationship. Basing his argument on a wealth of primary source material, the author argues that the success of both UkraineOs and RussiaOs nation- and state-building projects will be largely determined by the normalization of their historically conditioned relationship. Indeed, success or failure will profoundly influence the direction of regional and European foreign policy and security.
About the Author
Roman Solchanyk is a consultant at the RAND Corporation.
or
Not Currently Available for Direct Purchase