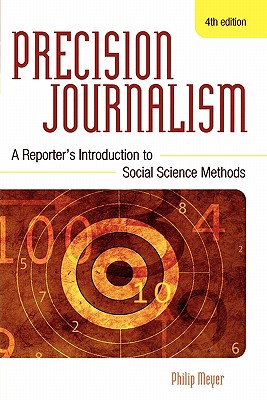 Precision Journalism, 4th Ed (Paperback)
Rowman & Littlefield Publishers, 9780742510883, 263pp.
Publication Date: March 1, 2011
* Individual store prices may vary.
Description
Philip Meyer's work in precision journalism established a new and ongoing trend-the use by reporters of social science research techniques to increase the depth and accuracy of major stories. In this fully updated, fourth edition of the classic Precision Journalism (known as The New Precision Journalism in its third edition), Meyer shows journalists and students of journalism how to use new technology to analyze data and provide more precise information in easier-to-understand forms. New to this edition are an overview of the use of theory and science in journalism; game theory applications; introductions to lurking variables and multiple and logistic regression; and developments in election surveys. Key topics retained and updated include elements of data analysis; the use of statistics, computers, surveys, and experiments; database applications; and the politics of precision journalism. This accessible book is an important resource for working journalists and an indispensable text for all journalism majors.
About the Author
Philip Meyer is the Knight Chair in Journalism at the University of North Carolina at Chapel Hill.