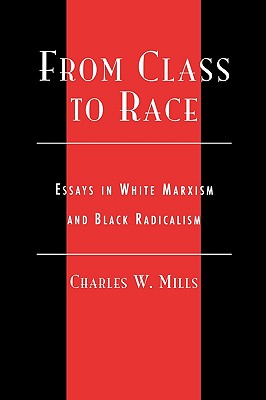 From Class to Race (Paperback)
Essays in White Marxism and Black Radicalism (New Critical Theory)
Rowman & Littlefield Publishers, 9780742513020, 312pp.
Publication Date: December 1, 2003
Other Editions of This Title:
Paperback (12/1/2003)
* Individual store prices may vary.
Description
In From Class to Race, Charles Mills maps the theoretical route that brought him to the innovative conceptual framework outlined in his academic bestseller The Racial Contract (1997). Mills argues for a new critical theory that develops the insights of the black radical political tradition. While challenging conventional interpretations of key Marxist concepts and claims, the author contends that Marxism has been 'white' insofar as it has failed to recognize the centrality of race and white supremacy to the making of the modern world. By appealing to both mainstream liberal values and the structuralism traditionally associated with the left, Mills asserts that critical race theory can radicalize the mainstream Enlightenment and develop a new kind of contractarianism that deals frontally with race and other forms of social oppression rather than evading them.
About the Author
Charles Mills is professor of philosophy at the University of Illinois-Chicago. A specialist in Marxism, African-American philosophy, and critical race theory, he is the author of The Racial Contract (1997) and Blackness Visible (1998).