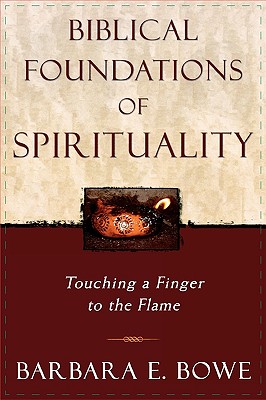 Biblical Foundations of Spirituality: Touching a Finger to the Flame (Paperback)
Touching a Finger to the Flame
Rowman & Littlefield Publishers, 9780742531574, 224pp.
Publication Date: September 3, 2003
* Individual store prices may vary.
or
Not Currently Available for Direct Purchase
Description
Biblical Foundations of Spirituality is a timely and important book that invites readers to 'touch a finger to the flame' of the sacred text of the Bible by offering guidance on what to read, how to read, and why to read the Bible as a source of spiritual nourishment. It begins by exploring the nature and meaning of that all-too-difficult word spirituality and then leads readers through the entire Bible--from Genesis to Revelation--to develop a biblical spirituality that can serve as a guiding light in this age of spiritual seeking. Informed by the latest scholarship, this book makes the Bible more intelligible and 'user friendly' for contemporary audiences by stressing the spiritual dimension of the search for God evident in our biblical ancestors and showing how the Bible can be a friend and companion in our search for God today. It illustrates the continuity of the Old and New Testaments and the progression of faith and insight about God--the turns and dead-ends, the mistakes and successes, the struggles and challenges--that reflect in some way our own contemporary experience and search for God. By showing readers that the biblical authors were real people who struggled with life's puzzles and challenges in the same way that we do, Biblical Foundations of Spirituality reveals the rich treasure of spiritual wisdom that the Bible contains and connects the wisdom and witness of Scripture with everyday life and spirituality. Complete with a historical chronology, reflection questions, a glossary, and extensive notes and bibliography, this book is ideal for classroom and parish use as well as for individual readers.
About the Author
Barbara E. Bowe, a Sister of the Sacred Heart, is currently professor of biblical studies at the Catholic Theological Union in Chicago where she teaches courses in New Testament and early Christianity and is Director of the Biblical Spirituality Program. Sr. Bowe earned her B.A. from Manhattanville College in Purchase, NY, and both her Masters and Doctorate degrees New Testament and Christian Origins from Harvard University. She also holds a Masters degree in Religious Education from Boston College. A popular lecturer, Sr. Bowe belongs to several professional associations and is a member of the editorial boards of The Catholic Biblical Quarterly and The Bible Today. Her most recent contribution was to a book Prayer from Alexander to Constantine. A Critical Anthology (Routledge).
Advertisement