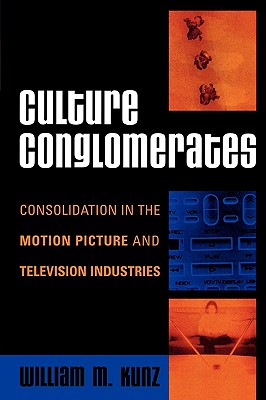 Culture Conglomerates (Paperback)
Consolidation in the Motion Picture and Television Industries (Critical Media Studies: Institutions)
Rowman & Littlefield Publishers, 9780742540668, 262pp.
Publication Date: July 1, 2006
Description
This succinct overview explains conglomeration and regulation in the film and television industries, covering its history as well as the contemporary scene. Former producer William M. Kunz shows how the current structure of these industries has evolved and how this structure impacts the production and distribution of cultural products. Providing a critical view without taking a political stance, Kunz focuses on film and TV in order to give an in-depth portrait of these industries and their dynamic relationship to each other. Ideal as a supplement for a variety of media courses_such as media and society, policy, economics, and criticism_this student-friendly text includes synopses of key media regulations and policies, discussion questions, a glossary, and interesting sidebars.
About the Author
William M. Kunz is assistant professor in the Department of Interdisciplinary Arts and Sciences at the University of Washington at Tacoma. He has also worked as a vice president and senior producer at Turner Broadcasting and as a producer with ABC Sports and NBC Sports.
Advertisement