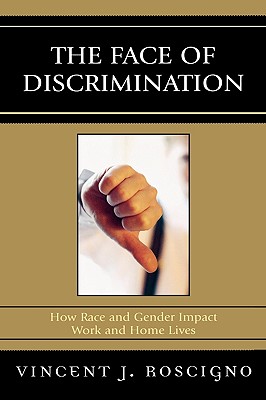 The Face of Discrimination
How Race and Gender Impact Work and Home Lives
Hardcover

* Individual store prices may vary.
Other Editions of This Title:
Paperback (5/17/2007)
Description
Thousands of individuals are discriminated against each year due to their race or sex, even 40 years after the Civil Rights Act. The Face of Discrimination documents the forms, character, and implications of race and sex discrimination at work and in housing, drawing from archived discrimination suits themselves. Going beyond traditional social science research on the topic, this book grounds the reader in the reality of discrimination as it is played out in the actual jobs, neighborhoods, and lives of real people. The systematic approach taken by Roscigno and his team of collaborators, in concert with the qualitative material used throughout, sheds significant light on an important, and contributes specifically to the understanding of employer biases, sexual harassment, structural inequalities in where workers are placed occupationally, why housing segregation persists, and how discrimination in housing and work take a toll on individuals in their daily lives.
Rowman & Littlefield Publishers, 9780742548077, 256pp.
Publication Date: May 18, 2007
About the Author
Vincent J. Roscigno is a Professor of Sociology at the Ohio State University. His research focuses on historical and contemporary issues of social stratification, institutions, education and work, and collective mobilization. He is currently co-editor (with Randy Hodson) of the American Sociological Review.