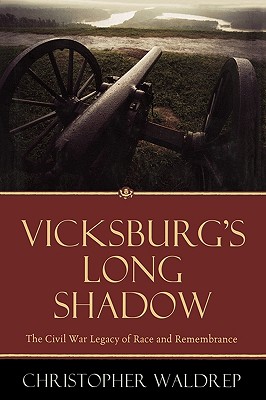 Vicksburg's Long Shadow (Hardcover)
The Civil War Legacy of Race and Remembrance (American Crisis)
Rowman & Littlefield Publishers, 9780742548688, 344pp.
Publication Date: August 31, 2005
* Individual store prices may vary.
Description
During the hottest days of the summer of 1863, while the nation's attention was focused on a small town in Pennsylvania known as Gettysburg, another momentous battle was being fought along the banks of the Mississippi. In the longest single campaign of the war, the siege of Vicksburg left 19,000 dead and wounded on both sides, gave the Union Army control of the Mississippi, and left the Confederacy cut in half. In this highly-anticipated new work, Christopher Waldrep takes a fresh look at how the Vicksburg campaign was fought and remembered. He begins with a gripping account of the battle, deftly recounting the experiences of African-American troops fighting for the Union. Waldrep shows how as the scars of battle faded, the memory of the war was shaped both by the Northerners who controlled the battlefield and by the legacies of race and slavery that played out over the decades that followed.
About the Author
Christopher Waldrep is Jamie and Phyllis Pasker Professor of American History at San Francisco State University. He is the author of many books and articles on the American South, including Roots of Disorder: Race and Criminal Justice in the American South, 1817-80 and The Many Faces of Judge Lynch: Extralegal Violence and Punishment in America.