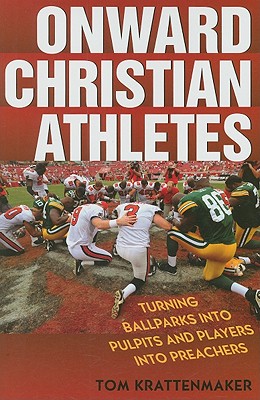 Onward Christian Athletes (Hardcover)
Turning Ballparks Into Pulpits and Players Into Preachers
Rowman & Littlefield Publishers, 9780742562479, 221pp.
Publication Date: October 1, 2009
* Individual store prices may vary.
Description
Players pointing triumphantly to the heavens. Lavishly paid pro athletes proclaiming their Christianity in public every chance they get. Faith Nights at professional sports events. The hand of God proclaimed in every win streak. Pro sports teams are supposed to provide a civic rallying ground where fans of widely varying background and faiths come together. In Onward Christian Athletes, religion expert and commentator Tom Krattenmaker takes us behind the scenes of the conservative Christian movement to evangelize in the club house and enlist pro athletes to promote a specific brand of Christianity outside the mainstream of a religiously and politically diverse America.
About the Author
Tom Krattenmaker is a member of USA Today's Board of Contributors and a frequent contributor to its weekly On Religion series. His work has also appeared in the Philadelphia Inquirer, Los Angeles Times, and Salon. He resides in Portland, Oregon.
or
Not Currently Available for Direct Purchase