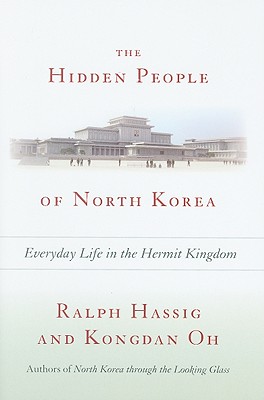 The Hidden People of North Korea (Hardcover)
Everyday Life in the Hermit Kingdom
Rowman & Littlefield Publishers, 9780742567184, 300pp.
Publication Date: September 24, 2009
* Individual store prices may vary.
Description
This unique book provides a comprehensive overview of all aspects of life in North Korea today. Drawing on decades of experience, noted experts Ralph Hassig and Kongdan Oh explore a world few outsiders can imagine. In vivid detail, the authors describe how the secretive and authoritarian government of Kim Jong-il shapes every aspect of its citizens' lives, how the command socialist economy has utterly failed, and how ordinary individuals struggle to survive through small-scale capitalism. Weighing the very limited individual rights allowed, the authors illustrate how the political class system and the legal system serve solely as tools of the regime. The key to understanding how the North Korean people live, the authors argue, is to realize that their only allowed role is to support Kim Jong-il, whose father founded the country in the late 1940s. An intelligent and experienced dictator, Kim controls his people by keeping them isolated and banning most foreigners. This control has loosened slightly since the late 1990s, but North Koreans remain hungry and oppressed. Yet the outside world is slowly filtering in, and the book concludes by urging the United States to flood North Korea with information so that its people can make decisions based on truth rather than their dictator's ubiquitous propaganda.
About the Author
Ralph Hassig is an independent consultant and adjunct professor of psychology at the University of Maryland University College. Kongdan Oh is a research staff member at the Institute for Defense Analyses and a non-resident senior fellow at the Brookings Institution.
or
Not Currently Available for Direct Purchase