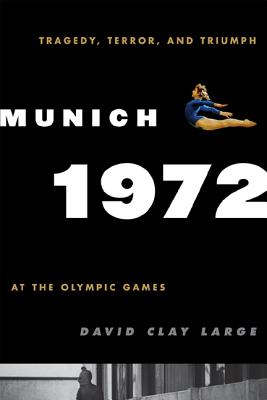 Munich 1972
Tragedy, Terror, and Triumph at the Olympic Games
Hardcover

* Individual store prices may vary.
Description
Set against the backdrop of the turbulent late 1960s and early 1970s, this compelling book provides the first comprehensive history of the 1972 Munich Olympic Games, notorious for the abduction of Israeli Olympians by Palestinian terrorists and the hostages' tragic deaths after a botched rescue mission by the German police. Drawing on a wealth of newly available sources from the time, eminent historian David Clay Large explores the 1972 festival in all its ramifications. He interweaves the political drama surrounding the Games with the athletic spectacle in the arena of play, itself hardly free of controversy. Writing with flair and an eye for telling detail, Large brings to life the stories of the indelible characters who epitomized the Games. Key figures range from the city itself, the visionaries who brought the Games to Munich against all odds, and of course to the athletes themselves, obscure and famous alike. With the Olympic movement in constant danger of terrorist disruption, and with the fortieth anniversary of the 1972 tragedy upon us in 2012, the Munich story is more timely than ever.
Rowman & Littlefield Publishers, 9780742567399, 396pp.
Publication Date: April 16, 2012
About the Author
David Clay Large is professor of history at Montana State University. He has also taught at Berkeley, Smith College, and Yale University. He is the author of several acclaimed histories, including Nazi Games: The Olympics of 1936, Where Ghosts Walked: Munich's Road to the Third Reich, and Berlin. An avid athlete, Large, when not writing, teaching, or parenting (he has a nine-year-old daughter), can often be found running the roads of Bozeman, Montana, and San Francisco, California, the two places he calls home.
or
Not Currently Available for Direct Purchase