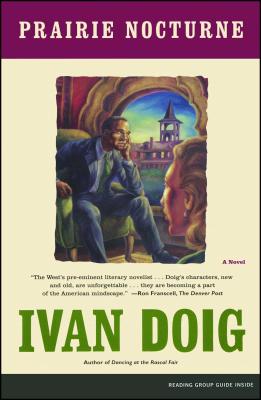 Prairie Nocturne (Paperback)
Scribner Book Company, 9780743201360, 384pp.
Publication Date: May 1, 2005
* Individual store prices may vary.
Description
Prairie Nocturne is the epic saga of two former lovers sired in the pages of Ivan Doig's acclaimed Montana Trilogy. Susan Duff -- the bossy, indomitable schoolgirl with a silver voice from Dancing at the Rascal Fair-- has reached middle age alone, teaching voice lessons to the progeny of Helena's high society. Wesley Williamson, young married heir to the Double W cattle empire, has been forced out of a political career as a result of his affair with Susan having become known. Years later, Wes and Susan have reunited to share in an extraordinary goal: launching the singing career of Monty Rathbun--a man on the wrong side of the racial divide. In this triumph of sure-footed storytelling, motives and fates dangerously entangle.
Set in Montana, France, Scotland, and New York during the Harlem Renaissance, Prairie Nocturne is a deeply longitudinal novel that raises everlasting questions of allegiance, the grip of the past, and the cost of passion.
Praise For Prairie Nocturne…
"Ivan Doig never disappoints those who love good writing, and Prairie Nocturne is Doig at his best."
--Tony Hillerman, author of The Wailing Wind and The Sinister Pig



"One of [Doig's] most ambitious projects yet with its complexity of social and cultural issues nestled in the deceptive serenity of the American West."
--Jennie A. Camp, Rocky Mountain News



"Ivan Doig has staked a claim as one of Montana's essential literary witnesses."
--Grace Lichtenstein, The Washington Post



"The West's pre-eminent literary novelist...Doig's characters, new and old, are unforgettable...they are becoming a part of the American mindscape."
-- Ron Franscell, The Denver Post