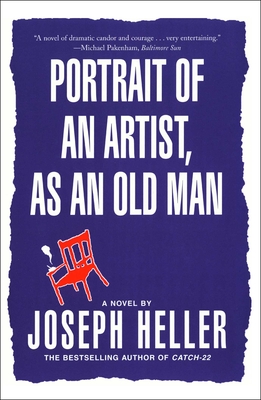 Portrait of an Artist, as an Old Man (Paperback)
A Novel
Simon & Schuster, 9780743202015, 240pp.
Publication Date: July 17, 2001
* Individual store prices may vary.
Description
Imagine that the novelist -- his name here is Eugene Pota -- realizes that the days are dwindling and he needs to come up with one more novel. But what should he write? That first novel, the one that launched him, the one that made him into the cultural icon he seems fated to remain, has become a touchstone for his life, and his life since has pretty much been a critical failure. And now, when he is faced with the compulsion to write one more novel, to take a stab at the even bigger one, what should it be?
Portrait of an Artist, as an Old Man follows the journey that Eugene Pota undertakes as he sifts through the detritus of his life in an effort to settle on a subject for his final work. He talks to everyone, including his wife, his old lovers, and his editor. While everyone has ideas, no one offers any real answers. Written with sections that alternate between Pota's real-life efforts to settle on what novel to write and his many and various false starts writing that novel, Portrait of an Artist, as an Old Man is a rare and enthralling look into the artist's search for creativity.
About the Author
Joseph Heller was born in Brooklyn in 1923. In 1961, he published Catch-22, which became a bestseller and, in 1970, a film. He went on to write such novels as Good as Gold, God Knows, Picture This, Closing Time, and Portrait of an Artist, as an Old Man. Heller died in 1999.
Praise For Portrait of an Artist, as an Old Man: A Novel…
Michael Pakenham The Baltimore Sun A novel of dramatic candor and courage...very entertaining.

Steven Moore The Washington Post Book World A fascinating look at the creative life of one of the most important writers of American postwar literature.

Susan Miron The Miami Herald A hugely enjoyable work -- witty and erudite, tellingly and achingly full of truths about the frustrations of a life devoted to writing.

Melvin Jules Bukiet The Philadelphia Inquirer A tenderly rueful lament about aging and ambition that never dies.

Chicago Sun-Times Warmly engrossing.