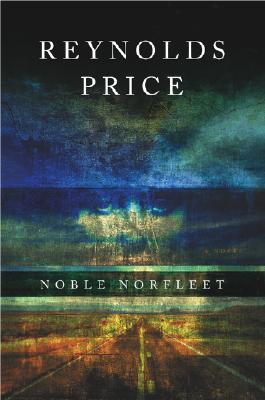 Noble Norfleet (Hardcover)
Scribner Book Company, 9780743204170, 320pp.
Publication Date: May 1, 2002
Other Editions of This Title:
Paperback (6/24/2003)
* Individual store prices may vary.
Description
Among American novelists, Reynolds Price has few peers as a teller of lives. Beginning with "Kate Vaiden," winner of the National Book Critics Circle Award in 1986, and continuing with "Blue Calhoun" and "Roxanna Slade," he has created -- in their own voices -- characters who lay their whole lives before us with all the honesty and eloquence they can muster. Their confessions may at first seem ordinary; but as they speak, they reveal both their uniqueness and their secret kinship with almost any reader. Now in "Noble Norfleet," Price offers his most ambitious life tale yet.
A few days before he turns eighteen in 1968, a tragic event eliminates Noble Norfleet's family. With no close relatives to turn to, he stays with the old black woman who tended his childhood; and he throws himself recklessly into a love affair with his high-school Spanish teacher, a woman whose husband is away in Vietnam. Stunned and baffled by the onset of visions, he seeks guidance from his mother's Christian minister, only to find himself tangled in a thicket of another sort.
When Noble graduates in the turbulent spring of the murders of Martin Luther King and Robert Kennedy, he enlists in the army and serves in Vietnam as a combat medic. While there, he undergoes an inexplicable -- perhaps visionary -- experience that seems profoundly related to his recent past and his future. While he never fully comprehends what has occurred, he returns home compelled to continue his service, ultimately as a civilian nurse.
For the next thirty years, his life is externally calm yet perpetually troubled by a compulsion to worship women -- above all, their bodies. Absorbed in a succession of such relations, heacquires few friends or external trappings, though he always remains a dutiful nurse; and he nears middle age in a loneliness he fears. Then an unexpected event forces him to rethink the old mystery that claimed his family. Faced with an ominous choice, he finally begins to accept the large duty he has tried to ignore through his whole adult life.

or
Not Currently Available for Direct Purchase