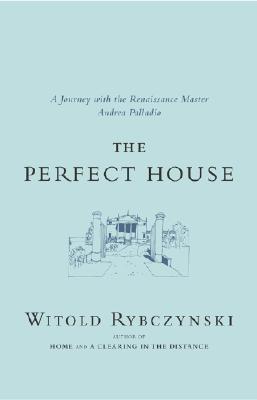 The Perfect House (Hardcover)
A Journey with the Renaissance Master Andrea Palladio
Scribner, 9780743205863, 288pp.
Publication Date: September 3, 2002
Other Editions of This Title:
Paperback (9/9/2003)
* Individual store prices may vary.
Description
Before Andrea Palladio began designing his simple, gracious, perfectly proportioned villas, architectural genius was reserved for temples and palaces. Palladio elevated the architecture of the private house into an art form, and he not only designed and built, he wrote. His late-sixteenth-century architectural treatises were read and studied by great thinkers as diverse as Thomas Jefferson and Inigo Jones, profoundly influencing the design of Monticello, the tidewater plantation houses of Virginia, and the White House. All across America today, Palladio's influence is evident in ample porches and columned porticoes, in grand ceiling heights and front-door pediments.
In The Perfect House, Witold Rybczysnki, whose books on domestic and landscape architecture have transformed our understanding of parks and buildings, looks at Palladio's famous villas, not with the eye of an art historian but with the eye of an architect. He wanted to know why a handful of houses in an obscure corner of the Venetian Republic should have made their presence felt hundreds of years later and halfway across the globe.
More than just a study of one of history's seminal architectural figures, "The Perfect House" reflects Rybczynski's intimacy with and enthusiasm for his subject. He not only reveals why the villas were so architecturally and culturally influential, he also imparts his enormous affection and admiration for the man who designed them. Embracing the elements of Rybczynski's most successful books on domestic architecture, Home and The Most Beautiful House in the World, this charming, revelatory meditation explores the dawn of domestic architecture and provides a new way of looking at everybuilding we inhabit or visit today.
or
Not Currently Available for Direct Purchase