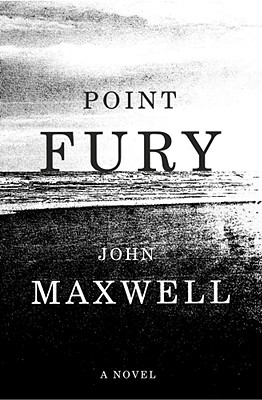 Point Fury
Hardcover

* Individual store prices may vary.
Description
A DESOLATE, STORM-SWEPT
BEACH IN WINTER...
TWO MEN, ONE YOUNG, ONE
OLDER, PLAYING A GAME OF CAT
AND MOUSE.
IT'S NO GAME. CHRIS NIELSON IS
FIGHTING FOR HIS LIFE.
Rock guitarist Chris Nielson is between gigs. Way between gigs. His musical and personal lives have turned sour, and he's looking for a way to regroup, to stimulate his creative juices, to decide what's next in his floundering twenty-something existence.
When his father's rich friend Ted Harper offers him a house-sitting job at his palatial Maryland beach house, it seems like the perfect answer. Ted needs somebody to live there over the winter, to keep away intruders. Hooligans caused damage last year. With Chris and his dog, Charlie, on the premises, the place should be safe. Ted's only demands: stay the whole winter, respect his property, and don't leave the house untended.
The house is eerie, foreboding. It's cold and lonely, especially at night. But the setting, an isolated sandbar separated from the mainland by a one-lane bridge off an unmarked road, is invigorating. There's also an intriguing neighbor. Caroline is from California and has fled to Maryland to escape an abusive boyfriend.
Caroline invites Chris for dinner. They share a love for music, maybe something more. But is Caroline who she seems to be? And what about Ted Harper? Where does he get his money? What's his story? When Chris finds things in the house that don't make sense, he begins to suspect that Ted is playing a horrible game with him. Maybe Chris will wake up and the bad dream will go away. Maybe this is just the worst rehab he could imagine. Or maybe something sinister is about to happen, an insane man's demented plot in which Chris, himself, is the target.
When it was originally published more than thirty years ago, John Fowles's The Magus captivated readers with its enigmatic and magical story of a young man caught in a web of political and sexual betrayal, filled with hallucinations, riddles, and mental games. Inspired by that novel and those of contemporary masters of suspense, John Maxwell's brilliant debut is a richly woven and wholly original take on the traditional psychological thriller.
Scribner, 9780743222075, 320pp.
Publication Date: April 1, 2002
or
Not Currently Available for Direct Purchase