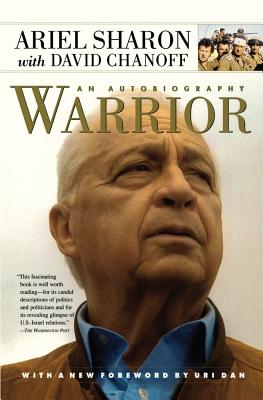 Warrior (Paperback)
An Autobiography
Simon & Schuster, 9780743225663, 592pp.
Publication Date: October 2, 2001
* Individual store prices may vary.
Description
Israel's newest prime minister as of February 6, 2001, Ariel Sharon is a dynamic and controversial leader. A hero in Israel's wars, perhaps the most daring and successful commander in Israel's extraordinary military history, Sharon has always been a warrior, whether the enemies were hostile Arab nations, terrorists, Time magazine, or rival politicians. The public man is well known -- aggressive in battle, hard-line in politics -- but the private man has always been obscured by Sharon's dazzling career and powerful personality. In this compelling and dramatic auto-biography, the real Sharon appears for the first time: a complex man, a loving father, a figure of courage and compassion. He is a warrior who commands the respect and love of his troops, a visionary, and an uncompromising, ruthless pragmatist.
Sharon tells his story with frankness, power, intelligence, and a brilliant gift for detail. Always controversial, he is as outspoken as his friends -- and enemies -- would expect him to be.
About the Author
Ariel Sharon, born in Palestine in 1928, participated in all of Israel's wars, rising to become one of Israel's best known and most daring generals. In politics in the last twenty-five years, he has served under Yitzhak Rabin, Menachem Begin, Shimon Peres, Yitzhak Shamir, and Benjamin Netanyahu. On February 6, 2001, Sharon defeated Ehud Barak to become the eleventh prime minister of Israel
Praise For Warrior: An Autobiography…
The Washington Post


This fascinating book is well worth reading -- for its candid descriptions of politics and politicians and for its revealing glimpse of U.S.-Israel relations.


San Francisco Chronicle


The life and career of one of Israel's most talented generals and controversial politicians. Sharon recounts his military exploits in riveting detail.


The Wall Street Journal


Warrior will open new and rancorous debates in Israel's tempestuous politics.