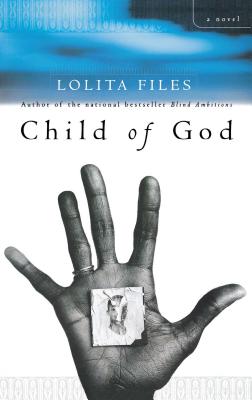 Child of God
A Novel
Paperback

* Individual store prices may vary.
Description
In this searing novel, bestselling author Lolita Files tells the tale of a Southern family torn apart by the secrets it struggles to keep.
Everybody knows everybody else's business in Downtown, Tennessee. Neighbors while away afternoons at the local bar, swapping rumors about voodoo, incest, and illegitimate children. Usually they're gossiping about the Botens.
In this epic saga, Lolita Files unveils the hidden lives of three generations of the Boten clan, a family as cursed by fate as they are blessed with hope. There's Grandma Amalie, who's willing to sacrifice everything for her son; there's Grace, who manages to conceal the identity of her child's father for more than twenty years; there's Aunt Sukie, whose strange power over her husband, Walter, is matched only by the strength of her dark magic; and, finally, there's Lay, whose secret betrayals will set the Boten clan in motion, sending its members on a quest for self-discovery that will lead them from one end of the world to the other.
Simon & Schuster, 9780743225915, 320pp.
Publication Date: September 4, 2002
About the Author
Lolita Files is the author of Tastes Like Chicken, Child of God, Blind Ambitions, Getting to the Good Part, and Scenes from a Sistah. Currently developing projects for television and film, Files has a degree in broadcast journalism and lives outside of Los Angeles.