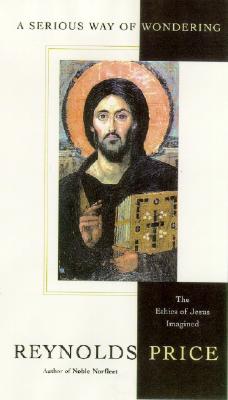 A Serious Way of Wondering (Hardcover)
The Ethics of Jesus Imagined
Scribner Book Company, 9780743230087, 160pp.
Publication Date: May 1, 2003
* Individual store prices may vary.
or
Not Currently Available for Direct Purchase
Description
When renowned novelist and poet Reynolds Price, one of Christianity's most eloquent outlaws, was invited to deliver the annual Peabody Lecture at Harvard University Memorial Church in 2001, he chose to explore a subject that has produced fierce debate -- even wars and crusades -- and is still intensely relevant today: the ethics of Jesus. In two succeeding lectures at the National Cathedral and at Auburn Seminary, he continued the theme, exploring not only the apparently contradictory ethics that Jesus articulates in the Gospels but also constructing scenes that present Jesus with urgent dilemmas he never confronts there. In "A Serious Way of Wondering," Price greatly expands those lectures and imagines Jesus in moments of confrontation with three problems of burning moral concern -- suicide, homosexuality, and the plight of women in male-dominated cultures and faiths.
It was while teaching a university course on the Gospels of Mark and John that Price first explored the ancient idea of expanding upon the Gospel narratives with further encounters between Jesus and troubled persons. Price has previously documented his studies in "Three Gospels," a book in which he not only translated Mark and John from the Greek -- and discussed them extensively -- but also provided a third gospel of his own making. Price based the third gospel closely on the earliest sources but imagined his way into some of their baffling omissions. He continued those explorations when he wrote provocative new scenes for the cover story on Jesus in one of "Time" magazine's millennium issues.
Now, in this new book, Price offers a devoted and profoundly thought-provoking look at a subject that underlies vastareas of world civilization and has occupied the minds of many great thinkers. A sweeping view of the inescapable implications of Jesus' merciful life and all-embracing thought, and of the benefits of enlarging our notions of humane community, "A Serious Way of Wondering" is a significant contribution to Price's penetrating works of religious inquiry.
Advertisement