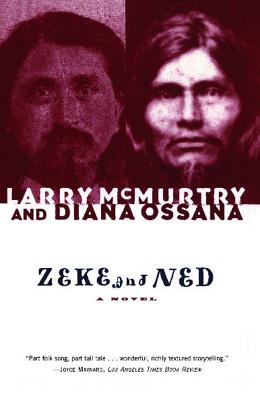 Zeke and Ned (Paperback)
Simon & Schuster, 9780743230179, 416pp.
Publication Date: April 4, 2016
Description
Zeke and Ned is the story of Ezekiel Proctor and Ned Christie, the last Cherokee warriors -- two proud, passionate men whose remarkable quest to carve a future out of Indian Territory east of the Arkansas River after the Civil War is not only history but legend. Played out against an American West governed by a brutal brand of frontier justice, this intensely moving saga brims with a rich cast of indomitable and utterly unforgettable characters such as Becca, Zeke's gallant Cherokee wife, and Jewel Sixkiller Proctor, whose love for Ned makes her a tragic heroine.
At once exuberant and poignant, bittersweet and brilliant, Zeke and Ned takes us deep into the hearts of two extraordinary men who were willing to go the distance for the bold vision they shared -- and for the women they loved.
Praise For Zeke and Ned…
Joyce Maynard Los Angeles Times Book Review Part folk song, part tall tale...wonderful, richly textured storytelling.



Susan Dodd The Washington Post Book World McMurtry and Ossana have conspired to make a novel that is...full [of] power and grace...[and] liable to break your heart.



David Hendricks San Antonio Express-News This team can write. In fact, Zeke and Ned is astonishing...a literary achievement of high order for McMurtry and Ossana.
Advertisement