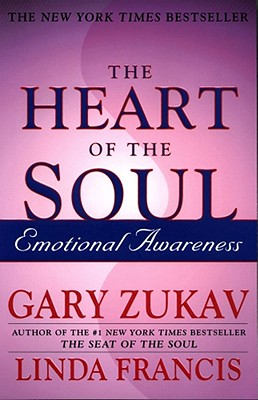 The Heart of the Soul (Paperback)
Emotional Awareness
Free Press, 9780743234962, 304pp.
Publication Date: August 6, 2002
Other Editions of This Title:
Digital Audiobook (12/10/2001)
Hardcover (12/11/2001)
Paperback (2/4/2002)
* Individual store prices may vary.
Description
New York Times mega-bestselling author of The Seat of the Soul, Gary Zukav takes a giant leap forward in his message, with this guide to the next level of spiritual growth.

"THE LONGEST JOURNEY YOU WILL MAKE IN YOUR LIFE IS FROM YOUR HEAD TO YOUR HEART."

With the rare combination of profound psychological insight and deep spirituality that has already drawn millions of readers to his two great national bestsellers, The Seat of the Soul and Soul Stories, prizewinning author Gary Zukav now joins with his spiritual partner Linda Francis to help us develop a new emotional awareness that is central to our spiritual development.

In The Seat of the Soul, Zukav brilliantly set forth his fundamental concepts, explaining how the expansion of human perception beyond the five senses leads to a new understanding of power as the alignment of the personality with the soul -- "authentic power." In Soul Stories, he showed how such concepts as harmony, cooperation, sharing, and reverence for Life express themselves in other people's lives. Now, in The Heart of the Soul, he and Francis take the next major step forward in showing us the importance of emotional awareness in applying these concepts to our own daily lives.
About the Author
Gary Zukav is the author of The Dancing Wu Li Masters: An Overview of the New Physics, winner of The American Book Award for Science; The Seat of the Soul, the celebrated #1 New York Times bestseller; Soul Stories, also a New York Times bestseller; and many others. His books have sold millions of copies and are published in twenty-four languages. He is a graduate of Harvard University and a former US Army Special Forces (Green Beret) officer with Vietnam service. He lives in Oregon with his spiritual partner, Linda Francis.