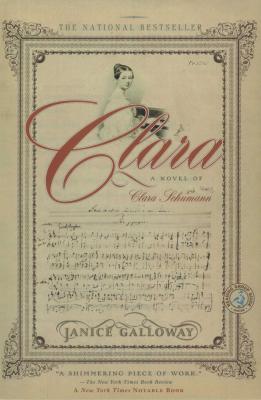 Clara (Paperback)
Simon & Schuster, 9780743238533, 448pp.
Publication Date: February 1, 2004
Description
With "some of the greatest words ever written on thwarted love since Romeo and Juliet" (The Times, London), Clara reignites, from between the lines of history, the great love of Robert and Clara Schumann.
This impassioned novel gives voice to Clara Wieck Schumann, one of the most celebrated pianists of the nineteenth century, who today is best remembered not for her music but for her marriage. "How often you must purchase my songs with invisibility and silence, little Clara," says Robert, and, for Clara, the price of his love is dear. Shrouded in alternate layers of music and silence, the Schumann union was anything but a lullaby, marked by her valiant struggle for self-expression and his tortuous descent into madness.
With Clara, a deeply moving fugue of love, solitude, and artistic creation, Janice Galloway "has taken a melodic line and scored it for an orchestra" (The New York Times Book Review).
About the Author
Janice Galloway's Clara was named the 2002 Saltire Society Scottish Book of the Year. Galloway is the author of the story collections Blood and Where You Find It and the novel The Trick Is to Keep Breathing, winner of the 1990 MIND/Allen Lane Book of the Year Award, and Foreign Parts, which won the 1994 McVitie's Prize. In 1994 she also won the E. M. Forster Award, presented by the American Academy of Arts and Letters. She lives in Glasgow, Scotland.
Advertisement