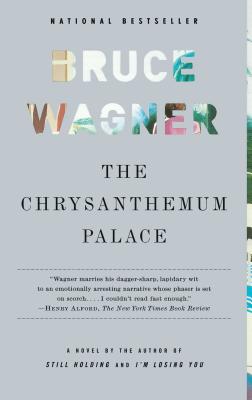 The Chrysanthemum Palace
Paperback

* Individual store prices may vary.
Description
Bertie Krohn, only child of Perry Krohn -- creator of TV's longest running space opera, Starwatch: The Navigators -- recounts the story of the last months in the lives of his two friends: Thad Michelet, author, actor, and son of a literary titan; and Clea

Freemantle, emotionally fragile daughter of a legendary movie star. Scions of entertainment greatness, they call themselves the Three Musketeers. As the incestuous clique attempts to scale the peaks claimed by their sacred yet monstrous parents during the filming of a Starwatch episode, Bertie scrupulously chronicles their futile struggles against the ravenous, narcissistic, and addicted Hollywood that claims them.
Praise For The Chrysanthemum Palace…
"[Wagner's] ability to eviscerate the absurdities of Hollywood, while occasionally hinting at its basic humanity, remains undiminished."
-- The New Yorker

"The Chrysanthemum Palace is full of daring language that veers between being wickedly funny and just plain wicked. Nobody writes more knowingly about Hollywood than Wagner....Like Thad, its most magnetic character, Chrysanthemum Palace is 'raw and cultured, cultivated and kitschy' and great fun."
-- Lee Aitken, People

"The Chrysanthemum Palace is both tender and tenderhearted. Also, and unexpectedly, this is a very funny book.... If The Great Gatsby were set in contemporary Hollywood, it might look a lot like The Chrysanthemum Palace. These are Americans, ensnared by their fate but gallant and brave to the end."
-- Carolyn See, The Washington Post

"Wagner marries his dagger-sharp, lapidary wit to an emotionally arresting narrative whose phaser is set on scorch.... I couldn't read fast enough."
-- Henry Alford, The New York Times Book Review
Simon & Schuster, 9780743243407, 224pp.
Publication Date: March 27, 2006
About the Author
Bruce Wagner is the author of The Chrysanthemum Palace (a PEN Faulkner fiction award finalist); Still Holding; I'll Let You Go (a PEN USA fiction award finalist); I'm Losing You; and Force Majeure. He lives in Los Angeles.