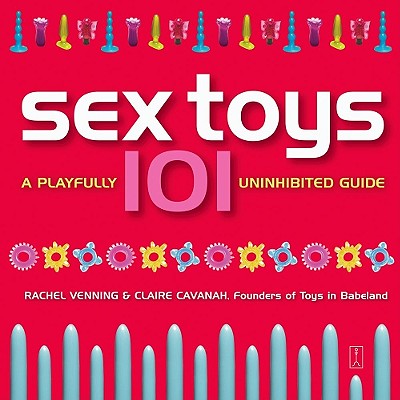 Sex Toys 101 (Paperback)
A Playfully Uninhibited Guide
Fireside Books, 9780743243513, 176pp.
Publication Date: October 2, 2003
* Individual store prices may vary.
Description
How to Choose Them, How to Use Them
Are you intimidated by your neighborhood sex toy store? Are you baffled by online sex toy shops? Ever wished sex toys came with a user's manual? Well, now they do. Sex Toys 101 is the first fully illustrated, comprehensive guide to the world of sex toys. Practical and authoritative, yet playful and accessible, Sex Toys 101 tells you everything you ever wanted to know but were afraid to ask about sex toys, from vibrators and dildos to lubricants and butt plugs.
Authors Rachel Venning and Claire Cavanah, founders of the renowned store Toys in Babeland, offer expert advice about sex toys, such as: what to look for when you shop for one, tips on how to get the most fun out of them, and how to clean and maintain them. Also included are answers to the most frequently asked questions:
Will my vibrator give me an electrical shock?
Is it possible to become addicted?
Could they desensitize me?
Will my girlfriend's sex toy replace me?
Sex Toys 101 presents much-needed information and gentle encouragement to a wide range of readers, both female and male, gay and straight, from the uninitiated and curious to the avid, experienced sex toy aficionado.
About the Author
Rachel Venning and Claire Cavanah are the founders and owners of Toys in Babeland, award-winning sex toys stores in New York and Seattle. Their work has been featured in Glamour and Maxim, the Learning Channel and HBO, among others. Venning lives in Oakland, California, and Cavanah lives in Brooklyn, New York. They can be reached at www.babeland.com.
or
Not Currently Available for Direct Purchase