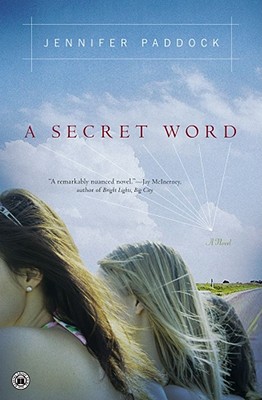 A Secret Word (Paperback)
Touchstone Books, 9780743247078, 206pp.
Publication Date: April 5, 2004
* Individual store prices may vary.
Description
Jennifer Paddock's incandescent debut novel spans fifteen years in the lives of friends Leigh, Sarah, and Chandler, beginning one fateful day in high school that forever connects them. While Leigh remains stuck in dead-end jobs in their Arkansas hometown, the more privileged Sarah and Chandler move to Manhattan, where Sarah seeks acting fame and Chandler struggles to make sense of her failed relationships, only to be sent reeling by an unexpected tragedy.
Sweeping from the Deep South to New York and interweaving each girl's distinctive voice into a seamless narrative, A Secret Word is a luminous story of friendship and family, sex and secrets, growing up and growing apart. It is about how well you can ever really know another person and the secrets we keep from our friends, our families, and, most important, ourselves.
Praise For A Secret Word…
Jay McInerney,
author of Bright Lights, Big City

A Secret Word captures the dreamy rhythms of adolescence between staccato moments of crisis, as three perfectly ordinary and utterly memorable young southern women find themselves transported inexorably into the cosmopolitan landscape of womanhood. While many first novelists wave their arms and stamp their feet to get our attention, Jennifer Paddock seduces the reader with the narrative equivalent of a raised eyebrow or the almost imperceptible nod of the head. At the end the reader is inclined to ask of the writer as well as her characters -- what's next?


Melinda Haynes
author of Willem's Field

A Secret Word is a rare gem of a book, distilled and heartbreaking, yet full of quiet grace that illuminates the page in extraordinary ways. There is something about Paddock's writing that defies conventional description. The closest word I can summon is 'magic.'


Michael Knight
author of Goodnight, Nobody

Jennifer Paddock writes like Raymond Carver with a bigger heart...a perfect novel-in-stories.