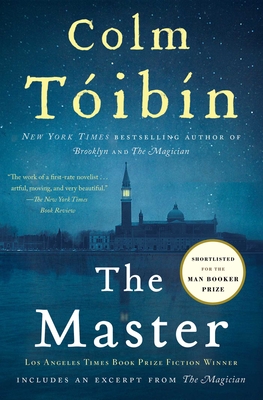 The Master
A Novel
Paperback

* Individual store prices may vary.
Other Editions of This Title:
Digital Audiobook (5/24/2021)
Hardcover (5/25/2004)
Paperback, Chinese (12/8/2015)
Audio Cassette (7/1/2004)
Audio Cassette (11/1/2004)
MP3 CD (7/1/2004)
Compact Disc (7/1/2004)
Compact Disc (7/1/2004)
Spring/Summer '09 Reading Group List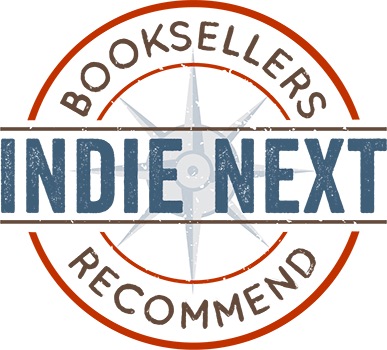 "Henry James is one of the masters of American fiction, and in this wonderful new book Toibin works magic, conjuring images of the author in unforgettable prose, evoking not just the man, but his writing as well. The result is a brilliant, believable (fictional) portrait of a most remarkable man."
— Kathy Ashton, The King's English, Salt Lake City, UT
View the List
Description
"Colm Tóibín's beautiful, subtle illumination of Henry James's inner life" (The New York Times) captures the loneliness and hope of a master of psychological subtlety whose forays into intimacy inevitably fail those he tried to love.

Beautiful and profoundly moving, The Master tells the story of Henry James, a man born into one of America's first intellectual families who leaves his country in the late nineteenth century to live in Paris, Rome, Venice, and London among privileged artists and writers. With stunningly resonant prose, "The Master is unquestionably the work of a first-rate novelist: artful, moving, and very beautiful" (The New York Times Book Review). The emotional intensity of this portrait is riveting.
Praise For The Master: A Novel…
Praise for The Master

"A spectacular novel." –Alice Sebold, author of The Lovely Bones

"A gorgeous portrait of a complex and passionate man." –Azar Nafisi, author of Reading Lolita in Tehran

"Tóibín takes us almost shockingly close to the mystery of art itself. A remarkably, utterly original book." –Michael Cunningham, author of The Hours

"A marvel." –John Updike, The New Yorker

"A deep, lovely, and enthralling book that engages with the disquiet and drama of a famous writing life." –Shirely Hazzard, author of The Great Fire

"Colm Tóibín does more than observe Henry James, he inhabits him. And from that ingenious perspective, he has produced an astonishing tour de force." –John Berendt, author of Midnight in the Garden of Good and Evil and The City of Falling Angels

"Superbly controlled ... this novel is a masterful, unshowy meditation on work, ambition, friendship, longing and mortality." —Chicago Tribune

"Tóibín's work displays the kind of depth and sensitivity that few authors can offer.... The result is a beautiful, haunting portrayal that measures the amplitude of silence and trajectory of a glance in the life of one of the world's most astute social observers." —The Christian Science Monitor

"Extraordinary . . .Tóibín paints a graceful, terribly sad portrait." —Entertainment Weekly (A–)

"A deep, lovely, and enthralling book that engages with the disquiet and drama of a famous writing life: splendidly conceived and composed by a writer who is himself a master of his art." —Shirley Hazzard, author of The Great Fire

"An indelibly beautiful novel." —O, The Oprah Magazine

"The Master is a superbly researched nuanced portrait." —San Francisco Chronicle

"In Tóibín's skillful hands, what unfolds is a seamless and ultimately moving portrait of a fading era." —The Boston Globe

"In Tóibín's luminous fifth novel, he imagines the life of this intensely private American novelist. ... It's a delicate, mysterious process, this act of creation, fraught with psychological tension, but Tóibín captures it beautifully." —People

"This is an audacious, profound, and wonderfully intelligent book." —The Guardian (U.K.)

"Colm Tóibín's magnificent novel is a moving meditation on solitude as the wellspring of beauty." —Bernhard Schlink, author of The Reader

"Colm Tóibín has a perfect understanding of the greatest of all American writers and accompanies him to Rome, Newport, Paris, Florence, the London of Oscar Wilde. Nothing about this book, however, feels piecemeal or improvised; it is a sustained performance worthy of the Master." —Edmund White, author of A Boy's Own Story and Fanny: A Fiction

"The Master proceeds with conversational naturalness, reading nothing like a biography. Tóibín uses a brilliant episodic architecture.... The cumulative effect is captivating." —Minneapolis Star Tribune

"A formidably brilliant performance." —Kirkus Reviews (starred)

"Colm Tóibín's beautiful, subtle illumination of Henry James's inner life . . . works so brilliantly." —The New York Times

"Beautifully written, humane and spiced with welcome wit, The Master is a masterful work of fiction." —The Courier Post

"A quiet tour de force: a work of deep seriousness and sympathy that gives us a genius in his full human dimensions. ... [This] profound novel is—dare one say it?—masterly." —New York Observer

"Tóibín has written a work of great skill and ingenuity." —The Weekly Standard

"A marvelous literary achievement." —BookPage

"With this tribute to Henry James, Colm Tóibín allows us to become the master himself." —St. Petersburg Times

"Even the reader who knows little about Henry James or his work can enjoy this marvelously intelligent and engaging novel, which presents not on a silver platter, but in tender, opened hands a beautifully nuanced psychological portrait." —Booklist

"The Master is eminently approachable, an altogether wonderful experience." —The Gay and Lesbian Review

"I can think of no other fictional portrait of a great writer—and the writer's whole distinguished family—which is steadily compelling as an eloquent story and is also a genuine contribution to literary understanding." —Reynolds Price, author of Noble Norfleet

"It is unlikely a better book about James will ever be written." —Irish Voice

"[An] enthralling novel. . . . Tóibín displays—in a manner that is masterly—the wit and metaphorical flair, psychological subtlety and phrases of pouncing incisiveness with which a great novelist captured the nuances of consciousness and duplicities of society." —Sunday Times (U.K.)

"To make a novel out of a writer's life, and to have it turn out to be a genuine novel and not a disguised biography, is a strategic feat: Tóibín's shy sly cadences and structural ingenuities are discreetly brilliant and always effective. His rendering of the first hints, or sensations, of the tales as they form in James's thoughts is itself an instance of writer's wizardry. This beautiful and perceptive novel will earn the rapt admiration of Jamesians and non-Jamesians alike." —Cynthia Ozick
Scribner, 9780743250412, 352pp.
Publication Date: May 3, 2005
About the Author
Colm Tóibín is the author of ten novels, including The Magician, his most recent novel; The Master, winner of the Los Angeles Times Book Prize; Brooklyn, winner of the Costa Book Award; The Testament of Mary; and Nora Webster, as well as two story collections and several books of criticism. He is the Irene and Sidney B. Silverman Professor of the Humanities at Columbia University. Three times shortlisted for the Booker Prize, Tóibín lives in Dublin and New York.